New CEO for expanding Freightliner Group Ltd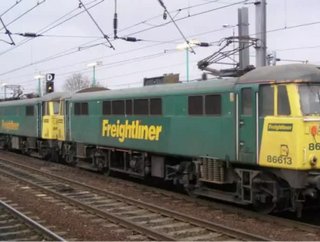 Follow @JosephWilkesWDM To read the latest issue of Manufacturing Digital,clickhere The UKs second largest rail freight operator has appointed a new Ch...
To read the latest issue of Manufacturing Digital, click here
The UK's second largest rail freight operator has appointed a new Chief Executive Officer (CEO) as it continues with global expansion.
Freightliner Group Ltd. has appointed its current Chief Financial Officer (CFO) Russell Mears (pictured right) to the position, with current CEO Peter Maybury retiring and becoming Chairman.
Mears, who will take the position from Monday, September 30 of this year, has worked with Freightliner since it was privatised in 1996.
The company was previously a part of British Rail, before the freight business assets were transferred to a new company following privatisation.
Mears said: "I believe that with the strength of management at all levels of the business, we have the potential to not only maintain a strong UK market presence, but also develop international opportunities that will enable us to continue our successful growth as a global rail freight player."
The company has now expanded into Australia and Poland and employs 1,800 people.
Thor Johnsen, who manages the Freightliner investment on behalf of Freightliner's shareholders and is stepping down as Interim Chairman, said: "We look forward to continuing to work with Peter and Russell in their new roles, and are excited about the exciting growth opportunities in the business.
"We also want to thank Peter for his contribution in guiding Freightliner to becoming a premier global rail-freight operator."
This announcement follows a big acquisition for the company, as it looks to expand its services globally.
Earlier this month it announced the acquisition of leading European intermodal rail operator ERS Railways B.V from Danish company, Maersk Line.
The acquisition of ERS Railways is in line with Freightliner's strategy of developing businesses in rail markets globally.
Maybury said: "The acquisition of ERS is a very good fit with our growth strategy and further extends our profitable footprint, following our successful entry into the Polish and German bulk haul markets over the last seven years and our entry into Australia in 2009.
"The business has a strong management team who share our service-led approach, and we look forward to supporting them as ERS continues to grow its continental European intermodal services."
Our magazine is now available on the iPad. Click here to download it