Navigating Global Trade Waters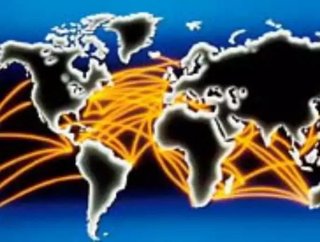 Written By Joanne Leggett and Susan Pomerantz As the economy recovers, more companies of all sizes are exploring global trade. Doing business on the wo...
Written By Joanne Leggett and Susan Pomerantz
As the economy recovers, more companies of all sizes are exploring global trade. Doing business on the world stage demands a hyper-efficient supply chain. When clearing your goods between countries, customs holds or fines can mean the difference between you realizing a profit – or not. To manage compliance well, importers and exporters should be aware of common best practices to keep their global trade business running smoothly.
Best Practices for Importers
Importers may get their goods into the country, but can face fines during a customs audit months later because of documentation errors. To prevent these costly and time-consuming audits, U.S.-based importers should focus on the same cornerstones of compliance that U.S. Customs and Border Protection (CBP) does:
The Harmonized Tariff Schedule of the United States (HTSUS), the standard 10-digit code used to identify goods for the purpose of duty and tax collection. Because this is a highly subjective discipline, many companies choose to engage a customs expert to ensure compliance.
Correct basis of valuation for customs purposes is a key element of an import declaration. Valuation is routinely audited by CBP and it is imperative to proving the legitimacy of an international transaction. Valuation is equally important to both CBP and the Internal Revenue Service – a convincing argument for companies to give the same attention to their customs compliance that they give to their tax compliance.
Determining thecorrect country of origin (manufacture) is required by law, and critical to claiming preferential trade status (i.e., no tariffs) with Generalized System of Preferences (GSP), North American Free Trade Agreement (NAFTA), or another free trade agreement. The rules are complex and require an audit trail to substantiate a claim of origin – further, every year the updated requirements must be analyzed to prove continued adherence to the guidelines of the agreement.
Internal systems and recordsmust be held safely within your organization to track the entire supply chain process, from procurement to payment. Importers need to maintain records for five years and conduct periodic audits to determine the effectiveness of their recordkeeping process.
Best Practices for Exporters
Exports are governed primarily by three sets of regulations; the Export Administration Regulations ("EAR"), International Traffic in Arms Regulations (ITAR), and the Foreign Trade Statistics Regulations (FTSR). These control the export of sensitive materials, equipment, software, and associated technology to protect national security interests and foreign policy objectives, as well as to gather trade statistics.
Failure to comply with these regulations can result in civil and criminal penalties, both individual and corporate liability, and possible denial of export privileges. To meet the complex requirements, companies often engage trade experts to establish an export compliance program that includes but is not limited to the following elements:
Proper export classification, which may include Schedule B/HTSUS, Export Commodity Control Number (ECCN) and U.S. Munitions List (USML) Category
Process to prevent doing business with denied parties, typically referred to as "Denied Party Screening" (DPS)
Jurisdiction determination
Obtaining export licenses when required and the management thereof
Remember, CBP is the primary enforcing agency for international trade in the U.S. supporting the regulatory requirements of more than 40 other government agencies - such as the Food and Drug Administration, Department of Commerce, and Department of Defense and Department of Agriculture.
For every country you are doing business in, there are unique yet similar import and export regulations. Whether you are an importer or an exporter, a successful and compliant international trading partner understands the importance of regulatory requirements on both sides of a transaction.
If you're venturing into global markets, it's essential to protect your investment by aligning with partners with the expertise to navigate global business. A partner that focuses on Customs and trade compliance can save you millions by helping you avoid fines or delays, and accomplishes predictability in your supply chain.
Never before has efficiency been tied so closely to profitability. When planning your company's foray into global trade, consider working with a customs and trade compliance service provider whose core competency is regulatory and operational compliance. They have the expertise to seamlessly transfer goods between borders, guiding your company to lower risks and increasing your bottom line.Joanne Leggett and Susan Pomerantz are U.S. Consulting Directors for Livingston International, North America's number one company focused on customs brokerage and compliance. Livingston recently acquired the former Vastera business from J.P. Morgan Chase, extending the company's presence into Europe, Mexico, and China, in addition to offices throughout the United States and Canada. www.livingstonintl.com