Mobile technology aids supply chains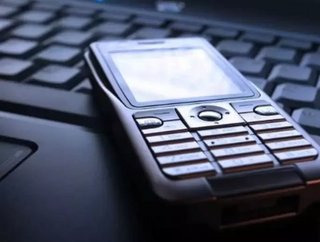 Written by Mike Lee, CEO of Airclic Over the last few years, third party logistics providers (3PLs) have acknowledged the importance of mobile technolo...
Written by Mike Lee, CEO of Airclic
Over the last few years, third party logistics providers (3PLs) have acknowledged the importance of mobile technology in maximizing the efficiency and productivity of their supply chain and logistics operations. However, according to the 2010 3PL Study, only 54 percent of companies are satisfied with their IT capabilities. This gap between the recognized value of mobile solutions and lack of satisfaction with current IT support indicates the need for further investment in mobile technologies.
Embracing Mobility for Competitive Advantage
As transportation and distribution companies continue to adopt mobile technology, the returns in improved efficiency, accuracy and cost-control are evident across businesses of varying sizes.
Deploying the right mobile solution allows visibility into the "who, what, where, when, and why" of delivery operations. Transportation and distribution customers are increasingly asking for comprehensive, 360-degree visibility through features that range from real-time delivery notification with signature capture to in-field exception handling.
However, it isn't just the customers that are requesting mobile technology –– drivers are also beginning to realize the positive impact mobility has on their efficiency. Completing delivery data on a mobile device increases productivity by allowing drivers to input information and submit data to their office, from anywhere en route, in real-time. The advanced visibility and detailed status of inventory that a mobile solution provides ensures that orders are accurate and each item is tracked at every stage of the supply chain. Increased visibility and efficiency are not the only benefits of a mobile solution –– cost control is improved as well. Effective mobile solutions can cut costs associated with paper processes by an average of $9 per truck per day and can cut OS&D costs by more than half, averaging a $4 per truck per day savings.
For enterprises that are not utilizing mobile technology, supply chain operations are prone to more errors and provide less transparency for customers. Mobility decreases wasted time and money in an organization's complete chain of operations and improves customer acquisition and retention–– all contributing to growth in an organization's revenues and profitability. Giving customers superior service and cost while meeting market demands equates to a competitive advantage in this challenging market.
SEE OTHER TOP STORIES IN THE SUPPLY CHAIN DIGITAL CONTENT NETWORK
Supply chain execution goes mobile
Oracle on information driven logistics
October's issue of Supply Chain Digital has gone live!
Breaking the Barrier to Mobile Adoption
The value of mobility to a business' bottom line is clear, and technology has advanced to break down perceived barriers to adoption.
IT decision makers and operations managers often look at device selection as an extremely costly, time consuming and risky process. Because of this, it is important to select mobile software products that are device and carrier agnostic, providing the largest breadth of choices and eliminating the need to purchase new hardware with every software upgrade or change.
Aside from cost, obsolescence is an issue–– hardware is continuously evolving, with new features being introduced constantly. While this may have been a barrier in the past, mindful providers will work with hardware manufacturers that have focused their efforts on developing devices that are feature rich and durable–– withstanding the time and rigors of the road–– all at a reasonable cost. Additionally, device agnostic software ensures that all components of an organization's mobile solution can reside on a single device–– a key component in realizing maximized operational efficiency.
Investing in SaaS for your supply chain and logistics operations is an approach that not only saves businesses money on costly enhancements and maintenance costs, but also saves time by enabling anywhere, anytime functionality including product support and upgrades straight from the device.
When provisioning a new or upgraded mobile solution, providers are sometimes vague about the period of time it will take to deploy a new system or the level of interference it will cause to daily business operations. However, with nominal intrusions, the best mobility providers will have an organization fully up and running on its existing or preferred device and network within a month.
With advances in technology, many perceived barriers for mobile technology adoption no longer exist. With SaaS products you can implement a mobile solution that is device and carrier agnostic within 4-8 weeks and realize returns within 4-6 months.
Mobility decisions may seem intimidating at first, but providers with industry expertise are available to help simplify the process of identifying the most effective solution for your organization.  The right mobile solution can be a valuable investment that will deliver a competitive advantage through increased efficiency, accuracy, visibility and cost control.
Click here to download Supply Chain Digital's iPad app!
Edited by Kevin Scarpati