McKinsey: what is the future of automation?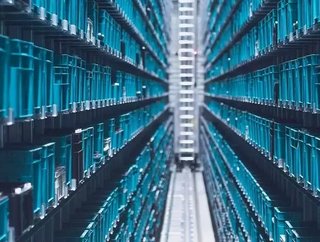 What does the future hold for automation in logistics? Let's find out An ever-growing number of logistics and parcel companies are turning to automat...
What does the future hold for automation in logistics? Let's find out
An ever-growing number of logistics and parcel companies are turning to automation to meet the demand of e-commerce. Supply Chain Digital explores McKinsey's report, "Automation in logistics: Big opportunity, bigger uncertainty" and looks at some of the key reasons why automation is transforming the industry.
Machine learning is becoming an essential new technology for many logistics organisations as they seek greater efficiency and evaluate the quickest and most effective routes to market. Many key trends are pushing automation to the top of the logistics CEO's agenda, according to McKinsey, based on three factors: a growing shortage of labour, increasing demand from online retailers and intriguing technical advances. McKinsey Global Institute believes that the transportation and warehouse industry possesses the third highest automation potential of any sector. McKinsey found over 50 technologies that could further automate some part of the supply chain, such as advanced robotics in warehousing, analytics for transport and IoT/smart-sensor applications. Logistics companies face one crucial question: which technology will produce the greatest return on investment? Automation and robotics is one area of McKinsey's three "game-changing supply chain technologies." 
According to this research, today's automation systems are more flexible than ever before. Fast-picking systems can now handle 1,000 to 2,400 picks every hour, due to advanced vision technology that enables them to handle objects presented in arbitrary positions. Technology empowers warehouses to handle fast-changing multichannel and omnichannel requirements and accelerate service levels to support same-day and next-day delivery.
It is estimated that by 2030, most operations could be automated as AI takes over the more simple and repetitive tasks that humans previously performed. McKinsey anticipates fully automated high-rack warehouses that see autonomous vehicles patrolling the aisles. By equipping managers with augmented reality (AR)-glasses, companies will enable full visibility over the entire operation and the coordination of people and robots together. Warehouse-management systems will keep track of inventory in real-time and ensure it is linked up with the ordering system. McKinsey believes there are 10 technologies that could change how a warehouse conducts operations. 
McKinsey's 10 prominent technologies that could transform warehouse operations:
Multishuttle system - This is often used with an automated storage and retrieval system (AS/RS) that transfers goods, usually on pallets, in three dimensions to store and retrieve items without human intervention.

Analytics tool - Algorithms that enable operators to analyse performance, identify trends and make predictions that inform operating decisions, as well as using machine learning to improve over time.

Optical recognition - This is a sensor that scans items to apply sortation and other logistics. This includes a conveyer's laser-guided vehicles and camera-based movement of drones.

Conveyor connection - A connection between two disparate conveyor systems that utilises decision logic to influence item flow. 

Management system - Analytic and digital systems that merge analytics, performance reporting and forecasting tools to allow managers to easily control a full system, such as a warehouse.

Smart storage - This allows advanced analytics and digital tools to place and retrieve items in the most efficient way, adjusting storage media based on the product, picking and order characteristics. 

3D printing - This process creates parts by adding layers of a material (usually metal or plastic) to develop a shape. 3D printing is also called additive manufacturing. 

Swarm AGV robots - These are autonomous vehicles that operate freely and on digital tracks to bring items to a picking station based on instructions from the order-flow software.

Smart glasses - These are glasses that augment and assist reality of the users. Smart glasses help reduce the inefficiencies of searching.

Picking robot - This is a system with robotic arms that replicates a human picking motion. 
To achieve success in logistics, all companies in the sector must meet two critical areas: speed and variety. In order to meet same-day delivery requirements, more automation in picking, packing and sorting is necessary. Large e-commerce giants such as Amazon and JD.com have established their own logistics credentials over the past few years. In 2019, Amazon introduced one-day delivery and has accelerated its interest in the logistics space, as featured in Supply Chain Digital's article in November's magazine. McKinsey believes that if Amazon's logistics unit was its own separate company, it would be considered the fifth largest 3PL firm worldwide. JD.com launched a logistics park powered by 5G networks that it says will enhance site operations and drive its IIOT strategy. Amazon and JD.com deploy their own in-house logistics first through several lucrative niches, like parcel delivery in dense urban areas, as well as expanding other areas. This drive by the major organisations is to create more warehouses in the last mile and provide same-day delivery means logistics companies have to remain lean and agile to keep up with the competition, particularly due to the speed of deployment amidst a digital transformation industry-wide.