McDonald's left shaken by milkshake supply shortage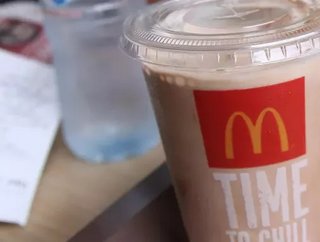 Fast-food chain McDonald's is struggling to meet demands across its UK restaurants as it suffers a nationwide shortage of milkshakes and bottled drinks
We all know the reputation McDonald's holds for its McFlurry machines being 'temporarily unavailable', but now the fast-food chain is struggling with another obstacle to overcome: a  supply chain shortage of milkshakes and bottled drinks. One of the world's top drive-thru brands is now having to cope with the prospect of not being able to satisfy all of its hungry UK customers with the beverages they desire. 
McDonald's apologises as it announces temporary pause in the sale of milkshakes
Throughout - and now emerging from - the Covid-19 pandemic, supply chain issues haven't been uncommon. Disruptions were to be expected as traders, workers, and producers were forced to shut down operations or self-isolate and abide by ever-changing regulations. And it seems this latest supply chain disruption has been caused by a shortage of lorry drivers.
"Like most retailers, we are currently experiencing some supply chain issues, impacting the availability of a small number of products," said a spokesperson for the company. 
"Bottled drinks and milkshakes are temporarily unavailable in restaurants across England, Scotland, and Wales. We apologise for any inconvenience, and thank our customers for their continued patience."
The UK food supply chain continues to be disrupted by pandemic side effects
McDonald's isn't the first UK food company to be affected this week. Chicken-centric chain Nando's also left customers wondering when they'd be able to resume placing their favourite orders as the company was forced to shut down a total of almost 50 UK restaurants and limit Deliveroo orders following a shortage of its main ingredient: chicken.
Several Co-op stores have also had to ration their sale of milk to one bottle per person, sharing a similar story regarding shortages in its supply chain resulting in its inability to meet consumer demand. Their statement mirrors others in the industry, branding the pandemic as the reason behind the continued disruptions.  
"We are experiencing sporadic disruption from the industry-wide shortage of HGV drivers and an increase in colleagues self-isolating on a precautionary basis," a Co-op spokesperson has said. 
Around 45% of UK residents have reported noticing ongoing food shortages, with the UK police being forced to remind people that, despite their anger, it's not a justified police matter to tackle the issue of their favourite restaurant being unable to serve their preferred dish.