Materials handling conference success to benefit entire forklift industry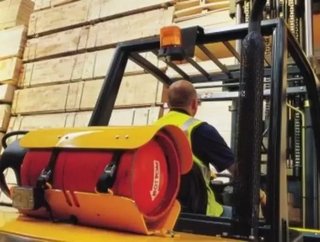 Follow @SamJermy and @SupplyChainD on Twitter.Leading workplace transport training accrediting body, RTITB, enjoyed huge success with its inaugural Part...
Follow @SamJermy and @SupplyChainD on Twitter.
Leading workplace transport training accrediting body, RTITB, enjoyed huge success with its inaugural Partner Conference, held on 21 January 2015 at the Birmingham Crowne Plaza. From the huge network of RTITB accredited organisations, individuals from more than 80 companies travelled from all over the UK and Ireland to attend.
Operations Director of RTITB, Laura Nelson, opened the event with the organisation's vision for workplace transport, which states: 'By 2020 we would like all materials handling equipment training to be delivered by accredited training organisations. This will protect employers, help the HSE/Investigators when things go wrong, make the industry safer and make the industry more efficient. How we are going to get there is through working in partnership with our accredited organisations and really educating those purchasing training.'
"Through the partner conference, we have introduced our accredited organisations to a new way of thinking." explains Laura Nelson. "It's a way that involves working in partnership with each other."
Laura Nelson also spoke about the opportunities available to the accredited organisations, presenting delegates with valuable market research and demonstrating the size of their business opportunity.
Accredited organisations were engaging with each other throughout the day, both at the event and via social media. Delegate, Phil Harvey, of Icetec Training, tweeted on the day: "I have been here an hour, I have already met new friends and been inspired".
As well as Laura Nelson, speakers in the programme included: Andrew Wetters of the Health and Safety Executive (HSE); Richard Dainty of RTITB accredited organisation, Peter Hird & Sons; Director of Molokini Marketing, Nik Webb; Peter Swanson who works with the Cranfield University School of Management; and bestselling author, Nicola Cook.
Another delegate, Tim Purkis, of TMH UK Ltd, said of the conference "A well run event, excellent content with some very good speakers".
Award-winning entrepreneur and international best-selling author, Nicola Cook, presented a session titled 'Secrets of Success'. Having worked with big companies such as American Express, Procter & Gamble, Gucci, and Disney, Nicola shared her 20 years' experience in the field of professional selling and personal and business growth with RTITB's accredited members.
"I found the conference both interesting and worthwhile," says conference attendee, David Roberts, Business Development and Curriculum Manager of Buxton & Leek College. "There was a good mix of speakers and information. Congratulations to the organisers!"
The Partner Conference was a great opportunity for these select companies to network with fellow RTITB accredited organisations and to discuss shared issues within the industry. RTITB also shared insider knowledge about business plans for the next five years. RTITB confirmed that this will become an annual event.
To find out more about RTITB visit www.rtitb.co.uk or contact +44(0)1952 520200.