Margaux Balériaux: Is Belgium Europe's new logistics hotspot?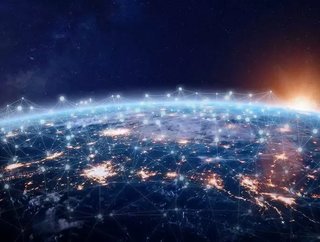 Over the recent years, Belgium has managed to attract big name distributors such as Johnson & Johnson, H&M or Coca-Cola and most recently the gl...
Over the recent years, Belgium has managed to attract big name distributors such as Johnson & Johnson, H&M or Coca-Cola and most recently the global giant Alibaba, to name a few. So, why is it that this tiny country nestled at the heart of Western Europe is becoming Europe's new logistics hotspot? Time to focus on what drives location decision-making for logistics users and Belgium's ability to market its supply chain strengths to large logistics companies.
Prime location
Companies want to place distribution centers strategically to help save time and money when reaching their customers. A logistics hotspot therefore needs access to large metropolitan regions to attract big suppliers and large distribution centers. Belgium's proximity to neighboring European economic powers such as France, Germany, the Netherlands and the UK has given the region an edge when it comes to attracting logistic companies, providing them access to the European market at more attractive costs. 
Premium connectivity
To transport people and products around the world, logistics and transportation companies need a functioning infrastructure system with an excellent network of multimodal transport corridors. One integral factor in turning Belgium into a logistics hotspot is the transportation system in and out the country.
Belgium can boast several international airports and freight hubs serving the rest of the world, a great uncongested road infrastructure and several multimodal platforms allowing easy access to deep-water ports for companies looking to reach global shipping destinations. Thanks to this multimodal access via sea, air, road and rail, companies that organise their logistics from Belgium can thus connect with a consumer market of at least 170mn consumers within a range of 500 kilometers. This goes up to 244 consumers within a radius of 1,000 kilometers.
"We first chose Belgium because of its central position in Europe. We always strive to be close to the two big european markets that are Germany and France and be able to get to them at lower cost, with great access to main highways and airport hubs," said J-M Colnot, Former Senior Distribution Director EMEA, now Senior Director Of Distribution & Customer Service Operations ANZ at J&J
Skilled workforce availability at competitive costs
One common denominator to a successful logistics location is its solid workforce and Belgian workers are without doubt very competitive compared to neighboring countries. First, they are best-in-class in terms of productivity and work up to 39h/week with flexible legislation recently enforced for night shifts and last but not least. Specific training subsidies and tax reductions can also be claimed to regional authorities & the European Union to ensure the workforce matches the company needs and several incentives and reductions can reduce labor costs by 20-30%. Secondly, the country benefits from a dense university network with minimum radius and several specific e-commerce and logistics university programs and training centers. And last but not least, a lot of temporary work agencies can offer logistic workforce on short-term notice, a useful asset for logistic companies often having to deal with peaks in activity.
SEE ALSO: 
Inexpensive, available land and logistical properties
With several thousands hectares of fully-equipped lands available for logistics activities and located in big industrial zones around cities, Belgium shows off as a very hospitable and inexpensive country to invest in. Real estate costs of a fully equipped industrial greenfield and prime industrial rents are indeed significantly lower than in other European cities, with lands prices going as low as US$39/m² in Charleroi (Wallonia) compared to prices up to three times higher in neighboring countries. Besides, many project sites are also available to build a brand new warehouse or distribution centre within minimum time. For example, Charleroi offers 150 hectares of state-owned greenfield able to accomodate sustainable, state-of-the art facilities, as well as more than 50 hectares of existing warehousing space.
Attractive tax conditions
It goes without saying that one of the key selling points of a successful logistics location is the ability of a region to offer attractive tax conditions. Belgium, and more specifically Wallonia, is no exception to the rule! Reduced corporate tax rate, dedicated tax regime for European Distribution Centers (EDC), five-year tax-ruling and a very efficient customs clearance process are some of the key measures adopted by the region in order to attract logistics companies. And it pays off, as a performing logistic ecosystem has already taken shape and many big names are now strategically heading to Belgium to tackle the European market. From location to workforce and infrastructure, it seems that Belgium has been able to leverage its logistics strengths like no other and this certainly played a part in turning it into the hottest logistics option in Western Europe right now. So the question to ask now is who will be the next big logistic player heading to Belgium?
Margaux Balériaux currently works for CATCH delivery unit, a project of the Walloon Government to boost economic growth and job creation in the region of Charleroi. For more information on Belgium's advantages and available locations in the region of charleroi, reach out to 32 474 78 20 27.