Marelli partners with DHL to deliver logistics solutions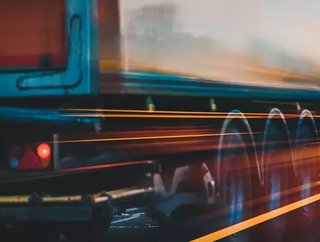 Marelli, a supplier in the automotive industry, is partnering with DHL Supply Chain to deliver logistics solutions as part of a five-year agreement.
Marelli, an automotive supplier, has announced today that it is partnering with DHL Supply Chain to deliver logistics solutions in a new 5-year agreement. Working together, the two companies aim to transform their supply chain operations in North America. The partnership also hopes to drive sustainable best practices, overall efficiency, cost savings throughout the region.
DHL will oversee Marelli's supply chain operations as the fourth-party logistics provider (4PL). By eliminating multiple carriers and improving saturation rates, DHL says that transportation cost "will be reduced", resulting in fewer carbon emotions. 
Improved supply chain efficiency and visibility 
The use of common tools and technology will improve the efficiency and visibility of the supply chain, while Marelli's customer base will benefit from improved delivery times and real-time inventory tracking, DHL says. 
"Our partnership with DHL will provide us with a competitive and sustainable logistics cost model and deliver a step-change in savings to truly transform our supply chain. In addition to the economies of scale realized by working with a single-source supplier, we will benefit from coordinated bidding, freight volume management, tracking and tracing, industrial engineering support, and a robust digital platform, all provided by DHL", said Bharat Vennapusa, Head of Transformation for Marelli in North America.
President of Transportation for DHL Supply Chain North America, Jim Monkmeyer, pointed out the importance of valuing customers. He said: "At DHL Supply Chain, we truly believe in putting our customers at the core of everything we do, leveraging our industry-leading supply chain and logistics resources with a firm belief in continuous innovation to offer our customers the most advanced technologies to improve their business.
"We are confident that through our management, industrial engineering, and robust digital platform capabilities, we can strengthen Marelli's commitment to offering automotive sector solutions with the reliability and flexibility today's customers expect", he said.