Managing logistical uncertainty in the 2022 supply chain (2)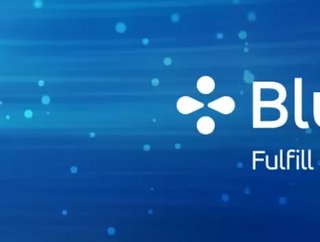 This is Part 2 of a multi-part series addressing logistics imperatives necessary to manage uncertainly and disruptions heading into 2022
Managing Labor Shortages Means Working Smarter, Not Harder (Continued), part one here. 
To the drivers, warehouse associates and other essential logistics workers who kept supply chains moving during the pandemic - the world owes them an enormous debt. Their efforts kept the world fed, clean and entertained at an unprecedented time. 
Yet continued labour shortage and lack of legislation are leading to overworked labour and high turnover. In the aforementioned 2021 State of Supply Chain Execution Report, Blue Yonder and Reuters Events found that 63% of retailers and manufacturers have been impacted by the lack of labour availability across 2021. 
Employer titans Walmart, Target and Amazon have announced that they will pay the college tuition for their employees, as a way to attract and retain labour. Other employers are improving working conditions. 
These are welcome and long overdue trends, yet in the warehouse and transportation sector, productivity is decreasing. Other forces, such as the rise of e-commerce, are putting more pressure on warehouses and transportation.
To help combat this, emerging technologies can:
Automate decision making

Reconfigure processes

Support more efficient workflows

Implement best practices 
Although new technologies can alleviate some of the burdens faced by workers, business leaders should show their appreciation of workers. 
The results of transportation management solution automation processes are a huge boost to productivity. However, when disruptions do occur, AI engines can make decisions to reset the supply chain immediately through:
Finding new inventory

Locating a new carrier 

Identifying an optimised route 
Sustainably is increasingly becoming good business sense 
In results from The 2021 State of Supply Chain Execution Report, it was discovered how many businesses are investing in sustainability programmes:
53% of manufacturers and retailers

50% of logistics providers
Across the world, virtually every country is installing environmental regulations, in order to decrease carbon emissions and stop climate change. The global transportation industry is already a huge polluter. By 2040, supply chain complexity within freight transportation will create more emissions than all other transportation segments combined, according to the U.S. Environmental Protection Agency. Action is needed to prevent this. From a sustainability perspective, the freight transportation industry must join all other sectors to reduce its carbon footprint - but there are profits to be made here too. 
SuperFrio, a leader in the refrigerated logistics industry in South America, won the 2020 Energy Excellence Award given by the GCCA (Global Cold Chain Alliance) for making sustainable supply chain improvements, which resulted in SuperFrio decreasing its yearly consumption of bond paper by 40%.
Furthermore, AI can help. AI optimisation engines can make smart, environmentally responsible decisions which can:
Reduce the number of trucks on the road

Diminish paperwork

Lower the volume of waste

Spot angles for partnerships with other sustainability initiatives
Prepare for the future - whatever it brings
Logistics technology can identify challenges to the supply chain before they happen and whatever happens in 2022, the logistics leaders of the world will be ready with their AI-enabled technology, to keep the planet spinning.