Maersk Group announce record $5.2 billion profit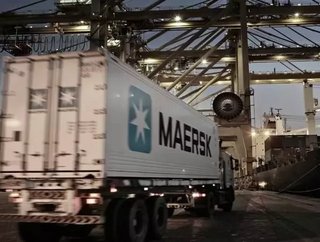 Follow @SamJermy and @SupplyChainD on Twitter.A.P. Møller - Mærsk has this week published its Annual Report 2014. The Group delivered a str...
Follow @SamJermy and @SupplyChainD on Twitter.
A.P. Møller - Mærsk has this week published its Annual Report 2014. The Group delivered a strong financial performance with a profit of $5.2bn ($3.8bn in 2013). In line with expectations, the underlying profit increased by 33 percent to $4.5bn compared to 2013 and the return on invested capital (ROIC) was 11 percent.
The reported result was positively impacted by the $2.8bn gain from the sale of the majority share of Dansk Supermarked Group and other divestment gains of $600m (USD 145m) partly offset by the net impairments of $3 billion (USD 220m), including $1.7bn on the Brazilian oil assets.
Maersk Group CEO Nils S. Andersen said: "We are very satisfied with the result for 2014 where we achieved the highest ever profit of $5.2bn. Despite challenging market conditions we saw good progress in underlying performance across the Group.
"Maersk Line maintained its lead on the rest of the industry and APM Terminals delivered significant improvements. Maersk Drilling executed on fleet renewal programme according to plan, while Maersk Oil increased entitlement production in line with expectations. APM Shipping Services' underlying result came in lower than expected, primarily due to the result in Damco.
"With our competitive businesses and healthy balance sheet the Group is well positioned to take advantage of opportunities materialising in a volatile macroeconomic environment. In the continuing efforts to focus our portfolio and share value creation with our shareholders, it has been decided to divest our Danske Bank shares."
Maersk has pressed ahead in the last year, even setting a new world record along the way. Maersk McKinney Moller, Maersk Line's iconic Triple E vessel created a record of sailing with the record load of 18,168 TEU from the port of Algeciras, Spain.
Maersk Line also returned Southampton, on England's south coast, for the first time in five years last week.
In his video interview Group CEO Nils S. Andersen comments on the result and topics like the divestment of the ownership stake in Danske Bank and the impact of the oil price on Maersk Group.