Lufthansa Cargo announced healthy operating profit for 2012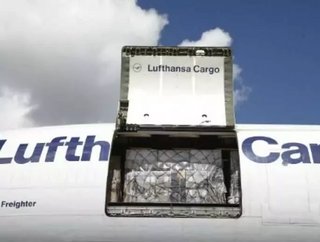 Lufthansa Cargo has announced a healthy operating profit of €104 million for 2012, following the implementation of the carriers 'Lufthansa C...
Lufthansa Cargo has announced a healthy operating profit of €104 million for 2012, following the implementation of the carriers' 'Lufthansa Cargo 2020' future programme.
Chairman and CEO Karl Ulrich Garnadt highlighted the significant progress made with the future programme, which comprises of six projects designed to secure and expand the carrier's role as a leader in the air freight industry.
 "The results show that we can defend our outstanding position in the international air freight industry even in difficult conditions," said Garnadt during the presentation of the annual results in Frankfurt.
As with the majority of global air freight industry, the Company had to contend with an extremely difficult market environment last year as demand declined in all the major markets.
Lufthansa Cargo reacted by pursuing flexible and demand-driven capacity management. "That was the only way for us to keep the capacity utilisation and profitability of our flights at a high level and be one of few cargo airlines, worldwide, to return a profit again in 2012," continued Garnadt.
During the year, Lufthansa Cargo returned an operating result of €104 million (2011: €249 million). Owing to disciplined capacity steering, revenues fell below the year-earlier level of €2.9 billion to €2.7 billion. 
The construction of a new logistics center at the Frankfurt hub and huge capital expenditure agreed last year on a leading-edge IT landscape "signal the Company's path into the future", according to Garnadt.
A further milestone will be achieved with the delivery of the first two of five Boeing 777 freighters on order in autumn 2013: "The 777 is the most efficient freighter of its class – and both within and without the most visible sign of our renewal. The low fuel consumption and high efficiency of the type will strengthen us in competition and will, moreover, through lower emissions ease the impact on the environment."   
Positive Outlook for 2013
In the wake of the global decline in demand in 2012, Lufthansa Cargo is anticipating a more positive trend in the air freight markets in 2013. A perceptible recovery in demand is expected at the latest in the second half-year. In this market environment, Lufthansa Cargo will continue to steer capacity in accordance with demand so as to stabilise utilisation and average yields. The Company is likely to increase capacity marginally in the single-digit percentage range in comparison with the previous year. It is expecting operating profits to be in the region of three-digit millions again in 2013 and higher than in the previous year.