The Long Haul: A Double-Dip Recession?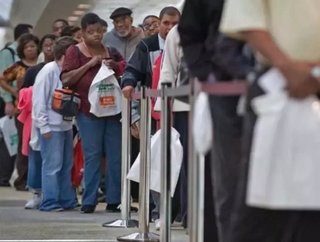 Be sure to check out this story in August's issue of Supply Chain Digital. Trust us, it's way cooler! Were in trouble. Thats the message supply...
Be sure to check out this story in August's issue of Supply Chain Digital. Trust us, it's way cooler!
We're in trouble.
That's the message supply chain expert Paul Martyn sent out in an exclusive interview with Supply Chain Digital.
Martyn works as the Vice President of Supply Chain Strategy for BravoSolution, a leading international provider of supply chain management. Martyn works with scores of Fortune 500 companies, and is noticing some startling trends in today's slow economic recovery.
"We're seeing fewer products getting to market in a timely or efficient basis," Martyn says. "The lead times have become more prominent, back logs are seen more. That's been this self-fulfilling prophecy that we've seen with the slow growth from a macro point of view."
According to Martyn, companies are desperately holding onto their cash assets as risk preparation should a double-dip recession strike. The decision to not reinvest in supply chains could be a costly one, however.
"It strikes me as an odd period of business, because risk is profit," Martyn explained. "Had companies been more aggressive in investing their cash, we would've seen a more expedited recovery as a result of companies taking more risks."
The lack of risks being taken in supply chains goes far beyond concrete economical impact of the late-2000s recession, says Martyn. The fear of a double-dip recession exists even though there is little evidence to support that we're heading down that path.
"There has been a lot of prominence, probably more psychological than the data would suggest, around a double-dip recession," Martyn said.
If companies fail to invest more in their supply chain and in other places, we could see a mass exodus of suppliers from the market. Large firms would hold temporary monopolies over industries, which, if the current trend continues, would hurt innovation at the cost of saving money.
"If there's no competition, why are the large companies going to push for innovation?" Martyn wondered.
To counter the effects surrounding a double-dip recession, supply chain firms are talking now more than ever about risk management. Martyn said several companies are moving risk management positions from a mid-level manager to executive-level positions, but more still needs to be done.
"Companies are talking a lot about it, but they're really not investing a lot of money in advanced solutions of risk," Martyn said.
That complacency of not investing money has come at a cost of innovation and supply chain excellence, as the spectre of a double-dip recession continues to haunt the supply chain industry.
"We've seen operations really focus on the minimum required to deliver their products to market, and not looking to improve the ways they get to market, or the products themselves," Martyn said. "That's a dangerous trend, as we look over the long haul here and the potential of a double-dip recession."