London's Last Mile Logistic Hub For Sustainable Practices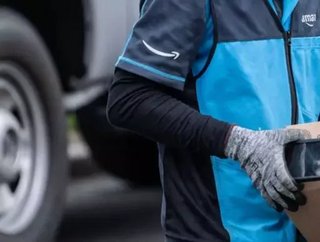 Amazon Logistics to create next-gen logistics hub in London for new, sustainable delivery and supply chain methods in the city...
As we head into the New Year, the world isn't in the best of shape ─ the effects of 2020 aren't yet a memory, and unfortunately, it'll likely plague us across the coming year too. One thing that 2020 and the COVID-19 pandemic did show us, however, is the lack of resilience across our supply chain networks, and it exposed - for all to see - the extent of air pollution in populous regions and city centres. Cities like London and San Francisco, in before and after shots, transitioned from grey, smoggy skylines to vibrant blue, haze-free splendidness ─ this, alongside data differences, is pushing governments across the globe to further their pledges on climate change and the banishment of carbon emissions. 
Fortunately for London, a new Last Mile Logistic Hub has been approved by the City of London Corporation in a bid to consolidate deliveries and remove pollution-spewing vans from the roads of central London. If ever you've been to the Big Smoke, you'll know that the air quality in the City is noticeably different ─ muggier, almost ─ from less densely populated regions of England, so this is excellent news for those who live, work, or simply visit. 
What's the Plan?
On behalf of London, the Planning and Transportation Committee has approved an initiative that will see 39 parking spaces in the London Wall Car Park transform into a hub for Amazon Logistics, the leading eCommerce retailers logistical arm. Delivery vehicles will deliver packages to the hub, and for the final leg, delivery persons will take them on e-cargo bikes or on foot to the recipient's door. With this plan in place, the number of delivery vehicles on central London roads will drop exponentially, thus culling excessive carbon emissions in the area. 
Further Logistical Expansion
The City of London Corporation aims to deliver two additional Last Mile Logistics Hubs by 2022 and a further five by 2025. Chair of the Planning and Transportation Committee at the City of London Corporation, Alastair Moss, said: 'The Amazon Last Mile Logistics Hub alone will take up to 85 vehicles off the roads each day, meaning up to 23,000 fewer vehicle journeys in central London every year.
'The City Corporation's ambitious Climate Action Strategy sets a target of reaching net-zero carbon emission by 2040 and radical initiatives, such as the Amazon Logistics Hub, will be key in realising that goal.
'We are determined to deliver better air quality and to improve road safety for our residents, workers and visitors. This commendable scheme delivers on both counts.'
Country Director at Amazon Logistics, Kerry-Anne Lawlor, added: 'Amazon is excited to have been chosen by the City of London Corporation as its partner for its first Last Mile Logistics Hub, supporting it in delivering freight targets laid out in the Transport Strategy.
'Amazon is committed to building a sustainable business for its customers and the planet, and last year co-founded The Climate Pledge – a commitment to be net-zero carbon across its business by 2040, 10 years ahead of the Paris Agreement.'