Logistics: Zeebrugge goes green; DOJ targets supply crooks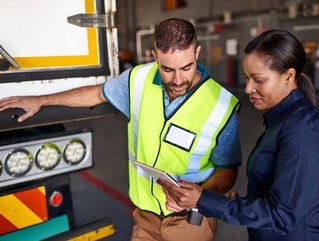 In logistics news, Port of Zeebrugge to build green hydrogen plant, US government targets supply disruption profiteers, and HMM reports record revenues
Zeebrugge in green hydrogen move
A new green hydrogen production facility is to be built at the Port of Zeebrugge. The Hyoffwind Project will see the development of a power-to-gas facility that can convert renewable electricity into green hydrogen. The availability of clean hydrogen will help decarbonise industries such as transport and logistics.
Green hydrogen is a crucial building block for a renewable-energy economy, as it can be used for a variety of applications. The consortium behind the project expects to receive a permit by mid-2022. The project is expected to make a major contribution to the Flemish, Belgian and European hydrogen strategy, of green hydrogen hubs.
In 2020, the Belgium government awarded €8mn in strategic ecological aid to Hyoffwind. Flemish Minister for Economy and Innovation, Hilde Crevits, will provide another €23 million.
Container shipping congestion plan mooted
A leading US port official has presented an action plan to mitigate congestion along the US West Coast to state policymakers.
Danny Wan, Executive Director for the Port of Oakland met with state policymakers including Acting Secretary of the California State Transportation Agency, Elissa Konove, and Senator Lena Gonzalez among others.
Wan's plan included the following recommendations:
Have a designated Supply Chain Coordinator to work with the goods movement industry to manage the roll-out of Federal infrastructure investments.
The Office of Freight to coordinate policy and budgetary development.
Greater investment in California's freight and goods movement transportation infrastructure to allow off-terminal staging areas to relieve dock congestion.
HMM reports 2021 revenues of $11.5bn
Hyundai Merchant Marine (HMM) reported revenues for 2021 of US$11.5bn - up from $5.4bn in 2020.
HMM is a South Korean container transportation and shipping company. Among its operational highlights from 2021 include the signing of new-build contracts with Daewoo Shipbuilding & Marine Engineering and Hyundai Heavy Industries for 12 container vessels at a cost of US$1.57bn.
And in March 2021, HMM's first container ship in its mega-ship fleet had its maiden voyage from the Port of Busan.
DOJ has supply disruption crooks in sights
The US Department of Justice (DOJ) is targeting transportation companies it suspects is using supply chain disruption to exploit customers
The DOJ initiative broadens the scope of existing Biden administration scrutiny of anti-competitive behaviour.
"Supply chain disruptions have created an opportunity for criminals to fix prices and overcharge customers," said FBI Criminal Investigative Division Assistant Director, Luis Quesada. "The Antitrust Division, along with the FBI, will investigate and prosecute violations of the antitrust laws, including agreements between individuals and businesses to fix prices or wages, rig bids or allocate markets."