Logistics round-up: JB Hunt and Uber Freight buoyant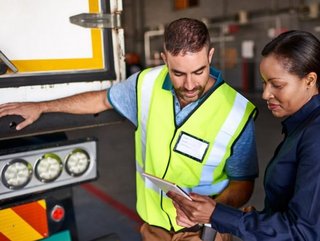 JB Hunt reports record demand for services; Shell first to use Rotterdam Port hydrogen pipeline; Uber freight combines with Transplace; SCALA growing fast
JB Hunt reports stronger-than-ever demand
In a recent call with analysts, US multi-modal logistics giant JB Hunt said demand for its services is at an all-time high.
"Demand for the asset side of our business is the strongest I've seen in my 27 years at the company," Chief Commercial Officer Shelley Simpson said.
Simpson added that the company is "halfway through bid season and is seeing its best results from contractual negotiations in memory."
She also noted that potential supply chain disruptions tied to China's latest rounds of COVID lockdowns could present increased logistics congestion by July.
"In this type of an environment, it just takes a little bit of disruption to change the environment all over again, and so that's what we're watching out for," she said.
Shell first to use Rotterdam's hydrogen pipeline
Shell has become the first company to use the 32km hydrogen pipeline in the Port of Rotterdam.
The project is a collaboration between the Port of Rotterdam Authority and energy network operator Gasunie, and will serve the industry's shared goal of decarbonisation.
The hydrogen pipeline is expected to become operational between the end of 2024 and early 2025, and will be connected to the national and international hydrogen network.
"Shell has great ambitions in the field of hydrogen," said Jeroen Steens, Director Commercial Delivery at the Port of Rotterdam Authority. "Infrastructure such as this is a clear sign that steps are being taken to make the port of Rotterdam more sustainable."
Uber Freight to combine its business with Transplace
Uber Freight and Transplace - the third-party logistics company it acquired last summer - are to combine their businesses during Q4 2022, and drop the 22-year-old Transplace name, the logistics news and data service FreightWaves reports.
The two companies will be integrated into what has been described as a "decentralized business" that will remain in the Uber family of companies.
FreightWaves reports that independence from the Uber structure "will give the new operation the ability to take advantage of B2B logistics opportunities without having to navigate the parent's larger corporate structure."
Uber Freight, based in San Francisco, acquired Dallas-based Transplace last July for US$2.25bn.
The transaction created one of the industry's biggest logistics technology platforms.
Logistics specialist SCALA doubles international offering
International supply chain and logistics consultancy SCALA has announced it now has double the number of international projects compared to pre-Covid levels.
The business has recently delivered work in countries including Australia, France, Poland, Germany, Netherlands, Mexico, Indonesia and Turkey.
It says it also has upcoming projects across Europe, Malaysia, China, Ireland and the US "across a variety of industries."
SCALA MD John Perry said: "Global events such as Covid-19, Brexit, the Suez crisis and war in Ukraine have seen a real need in the industry for our expertise.
Recent SCALA projects include logistics network infrastructure optimisation, supply chain compliance monitoring, route to market, supply chain restructuring, and automated warehouse design.