Logistics round-up: huge GXO profits & DHL's US boohoo deal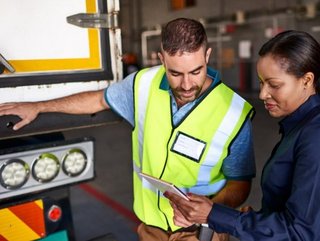 DHL Supply Chain to manage Boohoo's US operations; GXO posts Q3 revenues of $1.3 billion; Inflation hits US freight volumes
GXO posts Q3 revenues of $1.3 billion
Contract logistics provider GXO Logistics has posted Q3 revenue of US$2.3bn, 16% higher than the prior-year period, reports
In early October, the company received UK regulatory clearance of its $1.3bn acquisition of Clipper Logistics, a British firm with a strong position in reverse logistics, a segment that accounts for about 10% of GXO's revenue but is growing faster than the rest of the company. The ensuing integration, which is underway, will result in cost synergies during 2023 and 2024, GXO said.
Retail generated by far the largest amount of GXO's revenue, with $919mn. That was followed by food and beverage ($335mn). The UK ($890mn) was GXO's most active area in the quarter, followed by the US ($709mn).
Inflation hits US freight volumes
Evolving consumer buying habits and rising interest rates designed to combat inflation has hit US freight industry volumes.
Container spot-rates to the US West Coast have dropped from $9,600 to $3,800, a reflection of slowing demand.
With fewer loads and a slower-than-normal peak season, winning bids presents a unique challenge for freight brokers, say analysts.
"Competition among freight brokers to win new customer bids has become fierce," says Ashley McMillan, a Senior Sales Manager with Denim, a US-based financial enablement platform for the logistics industry. "Not just on price but also because of increased customer diligence when it comes to analysing available services during the bidding process."
She adds: "Customers are prioritising on-time delivery rates, reduction in missed pick-ups, and visibility on in-transit goods with GPS tracking.
McMillan predicts that 2023 will see large freight brokerages change tack, by reducing customer rates below spot-market price.
"They'll take losses to secure customers now, while hoping they can maintain their relationships when the market recovers," she says.
DHL Supply Chain to manage Boohoo's US operations
DHL Supply Chain has been chosen by clothing chain Boohoo Group to manage its first US distribution centre. DHL Supply Chain will provide boohoo with warehousing solutions to enable the company's expected growth in the US market.
Boohoo's generates annual sales of around $2.4bn, and its popularity in the US continues to grow. DHL will lead the operation of a 1.1 million-square-foot distribution centre in Elizabethtown, Pennsylvania.
The centre is expected to open in early 2023 and will allow the company to offer a next-day service to the New York City metro region – a key customer area for the fashion brand.
Since 2006 Boohoo has serviced the US market through its UK network since 2006, but growing US order volumes has made a direct-to-consumer fulfilment centre "a necessity", says Kraig Foreman, President, eCommerce, DHL Supply Chain.
He adds: "The new facility will reduce transportation costs, improve service, and drive greater agility and speed, getting the latest trends into customers' hands faster."
DHL will hire 1,000 associates to staff the facility over th first year, with a further 2,500 expected over the next three years.
DHL will introduce solutions including Automated Storage and Retrieval System (ASRS) and a high-speed pouch sorter, making it one of the most cutting-edge warehousing solutions on the market.
Boohoo Supply Chain Director David James says: "Our inventory management is an extremely important element of our commitment to a superior customer experience.
"We trust DHL Supply Chain to handle our operations at our new US site, leveraging their commitment to advanced digitalization to ensure we meet our customers' expectations."