Logistics round-up: FedEx Ground struggles, JB Hunt grows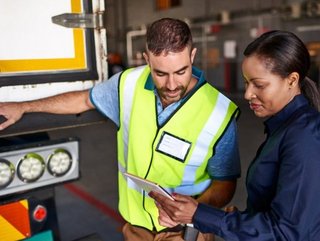 Logistics news round-up
In a round-up of logistics news, labour shortage sees FedEx Ground struggle, JB Hunt grows intermodal fleet by 40%, while PSA 2021 revenues hit $4.6bn
Labour shortages hit FedEx land-delivery results
FedEx's operating profits for its Ground Parcel Unit fell by USD$61mn to $641mn for the 2022 fiscal third quarter. This came despite the unit generating $8.8bn in revenue during the quarter.
The quarter - which included the holiday shipping season - saw FedEx ground services struggle with operating inefficiencies, due in main to labour shortages. The unit's bid to improve staffing levels came at considerable cost, which was reflected in the bottom-line results.
FedEx is facing the twin challenges of increasing cost inflation and slowing demand, especially on the consumer front.
FedEx Express, the company's air and international unit and the largest of its four units, reported $520mn in operating income, up from $463mn in the year-ago quarter.
FedEx Freight meanwhile produced a strong quarter, with operating income nearly tripling year-on-year, up to $2.25bn from $1.83bn. FedEx expects to post a strong fiscal fourth quarter, in part due to seasonality.

Inventory growing fast, as inflation cools demand
The latest Logistics Managers Index (LMI) - which measures changes in transport and warehouse activity - showed inventory is growing at the fastest pace since the index was created in 2016.
Companies have been struggling to replenish depleted inventory levels for the past 18 months, thanks mainly to pandemic disruption, resulting in inventory-to-sales ratios around 12% lower than pre-pandemic levels.
With inventories beginning to recover at a much faster pace in January and February 2022, trucking demand is showing early signs of waning, LMI results show.
The LMI says that major retailers such as Amazon and Walmart are holding inventory upstream in the supply chain, as demand has waned from peak levels, thanks in part to rampant inflation.
LMI involves researchers from leading US logistics and supply chain schools conducting a long-term survey to identify trends and developments in the logistics industry.
Port operator PSA sees $4.6bn revenues for 2021
Terminal operator PSA International reported revenues of US$4.6bn for 2021, an increase of 11.7 per cent on the 2020 figure. This was driven by higher container volumes and storage revenues.
Profit from the group's operations came in at $1.8bn, a 13.7% growth on $16bn in 2020. This performance led to a net profit of $1.3 billion in 2021, an 18.2 per cent increase over the previous year.
PSA Singapore contributed 37.2 million TEU of traffic, an increase of 1.6% from 2020, while PSA terminals outside of Singapore delivered a total throughput of 54.3 million TEU, a year-on-year increase of 8.4%.
A TEU (or Twenty-foot Equivalent Unit) is a unit of measurement used to determine cargo capacity for container ships and terminals, based on a 20-foot shipping container.

JB Hunt grows intermodal fleet by 40%
JB Hunt Transport Services has announced plans to grow its intermodal container fleet to 150,000 units over the next three to five years. The additional capacity will expand its fleet by 40% from the close of 2021.
The plan is part of a joint initiative with BNSF Railway "to substantially improve capacity in the intermodal marketplace", a JB Hunt spokesperson said.
The company says the increases reflect "current and projected trends" in efforts to meet growing customer needs.
The intermodal industry has struggled with slower rail service in recent years, as the railroads promoted precision railroading initiatives at a time when warehouses were struggling to find the dockworkers needed to handle goods.
In response to the bottlenecks, JB Hunt announced plans to add 12,000 containers to its fleet during the first-quarter 2021. However, supply chain and manufacturing headwinds, along with some of the new equipment being stuck in transit, resulted in half of that order spilling over to this year.
"Over the past few years, intermodal has been disrupted by increased demand and tight capacity, resulting in poor container velocity and long dwell times," said JB Hunt president and CEO, John Roberts. "JB Hunt and BNSF will bring back the consistency and reliability customers expect with intermodal services, and further embrace intermodal conversion and transloading services."