Logistics round-up: DPD's AI move; falling £ hits UK haulage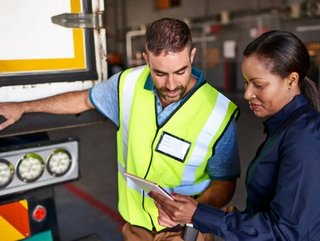 US delivery surcharges hit new heights, AFS Logistics freight index shows; DPD Group collaborates on AI-driven cross-border solution
Plummeting pound sees UK haulage costs soar
Road transport prices in the UK are set to hit new heights after the pound plummeted against the dollar in the wake of financial markets adverse reaction to outgoing Prime Minister Liz Truss' fiscal policies.
The pound's slump will make imports – including fuel – more expensive, meaning more inflation and price hikes in road freight.
The TEG Road Transport Price Index shows that price-per-mile in the UK is now just 2.4 points off its highest-ever level, driven by dramatic increases in courier prices, which rose 5.8% year-on-year and 2.5% month-on-month.
The Index tracks changes in the pricing of road transport services, based on millions of aggregated and anonymised transactions between thousands of transport companies.
The average price-per-mile for haulage and courier vehicles has risen for the seventh successive month, according to the Index.
By contrast, haulage prices dropped 15.2 points (11.1%) year-on-year, their largest annual decrease since the Index records began in January 2019.
Pressures that have affected hauliers over the past few months and years are beginning to ease, with the latest government stats suggesting an end to the HGV driver shortage might be in sight. The number of HGV drivers in the UK now exceeds pre-pandemic levels.
Lyall Cresswell, CEO at Transport Exchange Group and Integra, says: "While the pound's fall is undoubtedly adding to instability and inflation, the road freight industry is in good shape to meet any upcoming challenges head on.
"The huge increase in driver numbers is extremely positive news. It means that operators will find it easier to deal with spikes in demand – such as the Christmas rush.
"And it's reassuring to see haulage prices coming down. They were artificially high last year, but the situation now is much healthier.
"Much will depend on how quickly financial markets stabilise – and the transport industry will certainly be watching this closely – but the sector has shown before that it can weather any storm."
US delivery surcharges hit new heights, freight index shows
Research from leading US third-party logistics provider AFS Freight has released a Q4 index that shows predictive pricing across multiple sectors in the US freight industry.
The expected rate levels are derived from data associated with $11 billion of annual transportation spend by AFS customers across all modes and includes actual net charges that factor-in things like fuel surcharges.
Key findings include that peak season surcharges are in effect for far longer than in the past, and apply to more shippers. Peak surcharges for additional handling and oversize packages have been in place since January for UPS and started on September 5 for FedEx.
The anticipated Q4 rate growth stands in contrast to the previous quarter, in which ground parcel rates were relatively flat due to lower fuel surcharges and a higher average discount.
"While the freight industry prices remain elevated on a year-over-year basis, specific sectors are seeing marked quarter-on-quarter decreases, and are now receding from historic highs," says Tom Nightingale, CEO, AFS Logistics. "But while flagging demand and falling quarterly rates indicate market power shifting away from carriers, shippers must remain vigilant as carriers inject unprecedented general rate increases."
DPD Group collaborates on AI cross-border solution
Cross-border trade compliance AI specialist Eurora Solutions has partnered with leading parcel delivery network DPD Group to enhance compliance processes and cut costs of customs processing.
DPD Group, which delivers 2.1 billion parcels yearly, will use Eurora's platform to automate the allocation of product classification codes and compliance in the European Union, the United Kingdom, and the United States.
The codes are needed to prove that shippers have checked all restrictions and licence requirements before exporting an item.
There are 15,000 commodity codes in the EU alone, but Eurora says its platform can process up to 5,000 requests per second.
The companies are already looking to extend their collaboration to the Middle East and Asia.
"Learning solutions will help us improve the scalability and reliability of our international operations, while paving the path for future opportunities such as new customer services and further automation," said Olivier Tsalpatouros, Senior Director Regulatory & Global Trade Affairs at DPD Group.