Logistics round-up: Biden's supply boost, DHL gets greener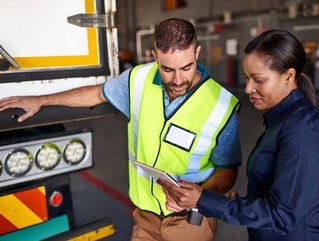 US ports get slice of $14bn; Biden blocks anti-vaxxer truckers; Long Beach and Southampton on the up; Dalian latest Omicron-hit China port 
US ports boosted by Biden's $14bn

The Port of Long Beach is one of a number of US container ports that will benefit from the US government's pledge to invest $14bn in infrastructure projects, to strengthen the nation's supply chain and its bid for sustainability.
President Joe Biden secured the cash under the Bipartisan Infrastructure Law. Among the work will be improvements to ports and waterways, to be undertaken by the US Army Corps of Engineers. A key objective will be to expand capacity at a number of significant ports, including Long Beach.
A Whitehouse spokesperson said: "Modern and resilient infrastructure strengthens our supply chains, supports US competitiveness and economic growth. Yet decades of underinvestment and neglect have left our nation's infrastructure - from ports and waterways to levees and dams - vulnerable to climate change and struggling to keep up with our strong economic recovery from the pandemic."
Biden blocks unvaxxed Canadian truckers
The US has closed its borders to unvaccinated and partially vaccinated Canadian and Mexican truck drivers, the Department of Homeland Security has confirmed.
"These updated travel requirements reflect the Biden-Harris Administration's commitment to protecting public health, while safely facilitating the cross-border trade and travel that is critical to our economy," Secretary Alejandro Mayorkas said in a statement. 
The impact will be felt most keenly at the Canada border, where around 160,000 truckers cross the border each year.
Logistics firms have hit out at the measures.
"The supply chain is already fragile, so it puts all of us in a precarious situation," Dan Einwechte, CEO of Canadian trucking and logistics firm Challenger Motor Freight, told trucking news service, FreightWaves.
Port of Long Beach sets containers record
The US Port of Long Beach set a new record in 2021, by moving 9.38 million cargo containers. The port ended 2021 with 9,384,368 TEU processed, a 15.7% increase from the previous record of more than 8.11 million TEU moved in 2020.
TEU (twenty-foot equivalent unit) is a unit of cargo capacity used for container ships and ports.
Imports jumped 14.6%, to 4,581,846 TEU, while exports fell 2.6%, to 1,437,916 TEU last year. Empty containers moving through Long Beach were up 27.5%, to 3,364,606 TEU.
The increase was driven by a pandemic-fuelled explosion in consumer spending due to lockdown measures.
Dalian latest Omicron-hit China port
Dalian is the latest port city in China to be hit by an Omicron outbreak, leaving freight forwarders warning of more shipping delays in the run-up to Chinese New Year.
So far there's been no impact on Dalian's port operations, but restrictions on truck drivers are said to be causing delays.
A Covid outbreak at nearby Tianjin - which is still under partial lockdown - saw car manufacturer Toyota temporarily suspend production.
DHL Supply Chain adds green trucks to fleet
DHL Supply Chain has added a further 13 Volvo FH Liquefied Natural Gas (LNG) trucks to its fleet as part of its net zero bid. The vehicles will deliver up to 80% reduction in carbon emissions, and are fuelled mostly with biofuel, as well as up to 20% regular petrol.
Ian Clough, Managing Director, Network Logistics and Transport, UK & Ireland, DHL Supply Chain says: "The Volvo gas truck can achieve significant carbon reduction in long-haul distribution."
DHL Supply Chain aims to have 500 gas vehicles in operation across the fleet by 2025.
DP World invests £40mn in Southampton
DP World, owner of the Port of Southampton in the UK, has invested a total of £40 million
(US$55mn) in the container terminal - Britain's second-busiest over the past 12 months.
The latest £10 million investment saw DP World buy 11 sustainable straddle carriers. Such carriers lift containers moved by the quay cranes, before servicing onward transport via road and rail.
The move is part of the port's decarbonisation goal, as the new carriers consume up to 20% less fuel than traditional diesel-electric ones. It is part of a £40 million upgrade in making the port a smart logistics hub, providing customers with speed, security, reliability and flexibility.