Logistics round-up: air, sea, road and rail news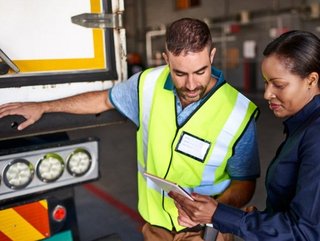 EC bans Russian vessels from EU ports; Maersk urges customers to re-route past Shanghai; Singapore logistics giant ONE teams up with Google on AI
EC bans Russian vessels from EU ports
The European Commission (EC) has banned all Russian vessels from accessing EU ports - with exemptions for agricultural goods, food products, humanitarian and energy related cargoes.
The EC has also banned Russian and Belarusian transport operators, drastically limiting the options for Russian industry to obtain key goods.
EU President Ursula von der Leyen said in a statement: "Russia is waging a cruel and ruthless war, not only against Ukraine's brave troops, but also against its civilian population. It is important to sustain utmost pressure on Putin and the Russian government at this critical point."
The EC sanctions also include an import ban on coal from Russia worth €4 billion (US$4.3bn) per year.
Almost all of the world's largest shipping lines have also suspended bookings to and from Russia and Ukraine following the invasion.
Maersk urges customers to bypass congested Shanghai
Shipping companies continue to be hit by congestion at the Port of Shanghai as a result of China's zero tolerance approach to Covid-19.
Maersk, CMA CGM, and MSC are amongst the companies who have reported major disruption in trucking velocity and available trucking capacity.
The companies are now urging customers to explore re-rerouting options to prevent delays that may cause damage to their cargo.
Maersk announced in a customer advisory: "Due to the impact of the lockdown, we recommend customers, where possible, to ship or divert cargo to other Chinese destinations or other markets in order to avoid Shanghai."
Airbus delivers three times as many planes as Boeing
Airbus has made the most of Boeing's recent troubles by outstripping the troubled aero-maker in the number of aircrafts delivered in 2021.
According to data from financial news specialist Finbold, by the end of 2021, Airbus had delivered 1,376 aircraft - almost triple the 466 deliveries made by Boeing over the same period. Boeing has been badly hit by safety concerns over the 737 Max.
In general, the two manufacturers took a hit from the pandemic and recorded suppressed orders as the airline industry was grounded globally. However, the report says they still command a significant share of market orders "thanks to their market position" and "will likely explore means to expand their market position".
Ocean Network Express teams with Google on AI
Leading global shipping company Ocean Network Express (ONE) and Google Cloud are collaborating on artificial intelligence (AI) solutions across ONE'S business.
ONE, headquartered in Singapore, owns the sixth largest container shipping fleet globally, and serves 120 countries. It will now be able to tap into Google Cloud to "transform its operations and contribute to the local and global economy", a company spokesperson said.
GXO offers logistics careers to young people with autism
Logistics company GXO has teamed with UK mental health charity Mencap to support people with learning disabilities to access employment and other opportunities.
The scheme, running in the city of Bristol, has seen GXO award four young people with autism a 16-week traineeship programme and jobs with GXO in the Bristol area. For three of the recruits, it is their first permanent job.