Logistics rising to last-mile challenge of omnichannel world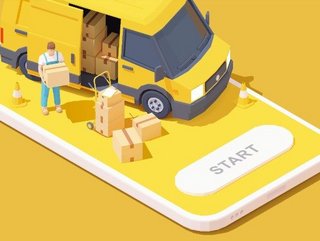 Last-mile logistics experts discuss how omnichannel has changed the logistics industry, and how well it is meeting the challenges of this new-look retail world.
The logistics industry has had to move quickly with the rise of omnichannel. So what have been the main challenges and how are these being met?
The supply chain landscape has changed more in the past three years than in the previous 30. Not only is digital transformation altering the fabric of supply but, thanks to the pandemic, omnichannel is now people's preferred means of shopping.
In lockdown, consumers flooded online to find the goods they needed; online sales saw an estimated four years' growth in just 12 months. This seismic shift in purchasing patterns has meant that the logistics industry has had to adapt quickly to help businesses meet the exacting last-mile demands of omnichannel delivery.
Here, we speak to two last-mile logistics experts for their take on how omnichannel has changed the logistics industry, and how well it has done in meeting the unique challenges of our new-look world.
Mahmoud Ghulman (MG) is Co-founder and CEO of Nash, an online platform for businesses to manage, track, and integrate local, same-day deliveries into their operations. Rory O'Connor (RO)is CEO of delivery management platform provider, Scurri.
How is Omnichannel changing the logistics industry?
MG: Before Covid, running to the store to pick up what you needed was a daily task that we never really questioned. It was ingrained. But when the pandemic hit, that was no longer an option, and, suddenly, there was an acute need for omnichannel distribution – especially around last-mile.
The best logistics technologies will help any business take advantage of such a shift and implement omnichannel distribution without operational burden. Logistics tech is the bridge between businesses and consumer expectation.
RO: Pre-pandemic, omnichannel operations were still focused on a variety of distinct channels to engage customers. With the growing popularity of ecommerce, mobile, and social-media buying, the industry needs to unite customer experience across all channels.
The use of legacy fulfilment systems with segregated interfaces and inadequate visibility is slowing down the growth of fully-integrated supply chains. The pandemic will have a lasting impact on consumer expectations and behaviours, as well as how businesses and logistics function.
How are logistics firms making omnichannel work?
MG: By building flexibility and customisation into solutions. There is no one-size-fits-all logistics model, and the tech to make logistics run smoothly needs to be as diverse as the industries and consumers who use them.
To build for flexibility, you need to understand the behaviour of businesses and customers, for which you need AI and machine learning, and through which you can learn delivery and transport patterns, as well as begin parsing-out verticals.
Then you need to build customisation to legislate for the differences. For example, if you're serving grocery stores your technology needs a blend of on-demand, same-day, long-term scheduled delivery or pick-up. If you're fulfilling restaurant deliveries, you should recognise that catering is an entirely different logistics model. It's scheduled more in advance than your average food delivery, and requires larger vehicles, power to keep the food warm for long periods, or even refrigerated trucks.
RO: Logistics companies are taking steps to adapt and onboard omnichannel practices by improving delivery experience. We're seeing innovation that improves navigation for more efficient routing, crowdsourced drivers, and advanced capabilities that improve the tracking and management of deliveries, for example.
Conventional warehousing strategy, based on fragmented systems, is no longer as effective. That's why many are opting to build high-tech omnichannel warehouses with improved capabilities to help create a more seamless process. The main benefits derive from managing data from multiple sources in one centralised platform to prevent issues with order fulfilment.
What are omnichannel's biggest logistics challenges?
MG: Balancing logistics with reliability. For example, it's one thing to offer on-demand or same-day delivery, but it's another challenge to follow through on consumer expectation that the delivery arrives quickly and reliably.
Businesses offering these options can get stuck in two ways. Either their delivery services are in-house, which means they're dependent on a handful of expensive drivers who aren't always available or can only go so far. Or they use a large gig-fleet service, with great coverage and availability but with a level of customer service that might not reflect the business's brand image.
The solution is to balance having a delivery service that reflects the brand's value with the availability and coverage of a giant on-demand fleet.
RO: One of the main challenges facing the logistics' sector is responding to heightened customer expectations of delivery.
With diverse channels and customer touchpoints, all stakeholders are tasked with ensuring post-purchase customer experience is as seamless as possible.
Customers expect to choose from a range of delivery services and speeds. One of the single biggest disruptors of online customer experience is not being able to fulfil your delivery promise.
Taking control of delivery management allows you to switch between carriers quickly and in a frictionless way, avoiding loss of service and ensuring that customer support in the last-mile works by tracking orders through the full order journey. It puts you in control of exactly how you want to notify customers about the status of their orders.
What's the future for omnichannel logistics?
MG: Omnichannel last-mile logistics will become the backbone of every business. Getting products from storefronts (digital and actual) to the doorstep was once a painstaking process, but not anymore. Fintech has made payments easy, and logistics tech will make the transfer of goods seamless.
Plus, we'll see demand for omnichannel logistics grow as consumers want demand met wherever they are – at home, at the office or pick up in-store. Businesses that don't adopt an omnichannel approach will be left behind.
RO: As consumers embrace omnichannel in growing numbers the lines between digital and physical touchpoints are becoming even more blurred. The challenge is to create a consistent, on-brand experience from start to finish. That's why the last mile is absolutely crucial to the future of omnichannel logistics. It's a key battleground for all stakeholders, and one beset by the greatest number of challenges.
Last-mile is still the most inefficient and expensive link in the fulfilment chain, so the future will see all market players embrace innovative solutions to improve it.
Ultimately, those that invest in a highly connected, cohesive omnichannel presence and create reliable, cost-effective delivery outcomes for customers will succeed.