Logistics news round-up: road, rail, sea and air freight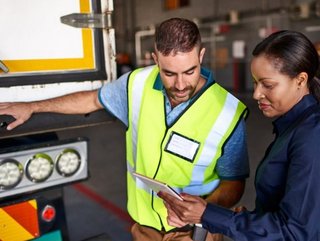 Green hydrogen fund hits €2bn mark; Marks & Spencer turns to DigiHaul for empty-running solution; FedEx Express cements presence in Cambodia
Green hydrogen fund hits €2bn mark
A fund focused on scaling hydrogen technologies to help decarbonise the global economy has hit the €2bn mark.
Hy24 is a joint-venture whose goal is creating the world's largest infrastructure fund to invest in a clean hydrogen chain. It has announced the closing of €2 billion (US$1.94 billion) of allocations in the Clean H2 Infra Fund, with CMA CGM as a new key industrial investor.
CMA CGM Group is a new industrial investor in the one of the world's largest hydrogen value chain investment funds.
Launched a year ago, the fund is already the world's largest clean hydrogen infrastructure fund dedicated to the entire clean hydrogen value chain.
Hy24 aims to mobilise up to €20bn ($19.4bn) of investment over the coming six years. The portfolio will be diversified across upstream and downstream value chains in Europe, the Americas and Asia, to scale-up the clean hydrogen economy.
Pierre-Etienne Franc, Co-founder and CEO of Hy24, said: "Through the Clean H2 Infra Fund, Hy24 has gathered an impressive group of industrial and financial leaders committed to moving the hydrogen agenda forward significantly, and helping decarbonize the global economy.
"This creates the right support for the new and critical hydrogen policy frameworks in our key geographies."
M&S turns to DigiHaul for empty-running solution
Digital freight business DigiHaul is working with British multinational retailer Marks & Spencer (M&S) to reduce its logistics-related emissions.
DigiHaul will help M&S cut down empty-running levels and also improve network visibility, to reduce overall logistics movements.
Empty runs are trips without any freight loaded, and typically affect return journeys, once loads have been delivered. To help M&S counter this problem across its network, DigiHaul will harness technology and data science to reach return-load optimisation, by identifying complementary journeys, based on location and type of goods.
DigiHaul says it will also improve visibility, by combining transport data across M&S Clothing & Home and M&S Food, as well as integrating with the enterprise systems of M&S carriers.
In doing so, DigiHaul will give M&S an end-to-end view of its network, unlocking ways to optimise journeys and reduce road miles.
Martin Willmor, CEO DigiHaul, said: "We're proud to be supporting M&S in their commitment to more-sustainable business by reducing empty running with our backhaul matching tool."
Mark Lemming, C&H Supply Chain and Logistics Director at M&S, said: "Partnering with DigiHaul to optimise our transport logistics and tackle empty running helps us on our journey to net zero."
FedEx Express ups presence in growing Cambodia market
FedEx Express is to establish a commercial presence in Cambodia to help service the country's growing international shipping demands.
The move means businesses in Cambodia can more readily access FedEx shipping solutions, such as digital tools to make shipping easier and more efficient.
This includes tracking shipment status in real time, scheduling courier pickups and managing billing.
FedEx will also have dedicated sales and customer service staff on ground to provide logistics expertise as local businesses seek to grow cross-border trade.
Economic recovery in Cambodia is gathering pace, with exports this year up 20% on the same period in 2021 – hitting US$27bn during the first half of 2022.
FedEx Express APAC President Kawal Preet said: "Many of Cambodia's biggest trading partners are in North America and Europe, making a network like ours essential to provide greater access to international markets.
"As Cambodia's stature in global trade continues to grow, its businesses need a more comprehensive range of services to help fuel the local economy."
FedEx has been involved in Cambodia since 1994, offering international shipping solutions and connectivity through local service provider TSP Express.