Logistics news round-up: road, rail, sea & air freight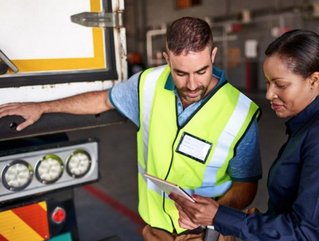 Logistics news roundup for week beginning Aoril 17, 2023
Russian hackers 'target ports in Canada'; Global air cargo demand falls in April; Unipart now a Lead Logistics Provider; Ireland to get new rail port
Russian hackers 'target ports in Canada'
Reports suggest pro-Russian hackers are responsible for recent cyberattacks on several ports in Canada.
The Ports of Halifax, Montreal, and Québec were targeted by a 'denial-of-service attack' which flooded their websites with traffic, causing them to crash, reports porttechnology.org.
Local news outlet, the Montreal Gazette, reported that a pro-Russian group known as NoName057(16) claimed responsibility for a similar attack that occurred just two days after Canada Prime Minister Justin Trudeau met with his Ukrainian counterpart, Denys Shmyhal, in Toronto.
The cyberattack raises concerns about the damage such attacks might wreak on critical infrastructure networks, including ports.
Global air cargo demand falls in April
Worldwide air cargo demand has fallen, with the first week of April showing the steepest week-on-week drop since the January's Lunar New Year factory closures in China.
The figures come from air cargo market data company, WorldACD Market Data.
aircargoweek.com reports that April has so far seen a fall of 8% in worldwide flown tonnages, plus a 3% drop in average global air cargo pricing. The numbers are based
At a regional level, the downward trend in air cargo tonnage is visible on almost all air lanes, but particularly Middle East & South Asia to Asia Pacific (-15%), North America to Europe and to Central & South America (-12%), and Europe to Asia Pacific, Central & South America and to Middle East & South Asia (-10%).
Unipart now a Lead Logistics Provider
Unipart Logistics is repositioning itself as a Lead Logistics Provider (LLP), as it unveils a new-look service designed to cope with ongoing global uncertainty.
The company – whose customers include Jaguar Land Rover, Airbus, Sky and NHS Supply Chain – has invested in developing a dedicated team of specialists in operations, business development and data analytics.
Central to its proposition is a bespoke, fully integrated LLP platform providing real-time visibility and control to manage customers' supply chains.
It says businesses are increasingly looking "for a single, trusted and independent LLP offering increased resilience, productivity and sustainability across the supply chain".
The company says the data-driven platform will allow businesses to "plan five years and beyond, and that it will "future-proof supply chains and enable strategic decision-making".
Unipart Logistics MD Ian Truesdale said: "We are in a period of immense uncertainty, and our LLP proposition is a natural extension of the services we already provide to many of our customers, including some of the biggest names in automotive, tech and healthcare.
"The total visibility and real-time information our platform offers businesses make it truly unique."
Ireland to get first new rail freight terminal in 50 years
Castlebar in West Ireland is set to see the construction of a new multimodal rail freight terminal, marking the first such development in the country in over 50 years.
The project, which is being led by Irish Rail, will provide an efficient mode of transporting goods across Ireland and beyond.
The new facility will allow for the transfer of goods between different modes of transport and will also include storage facilities for both refrigerated and dry cargo.