Logistics news round-up from US, Europe & Asia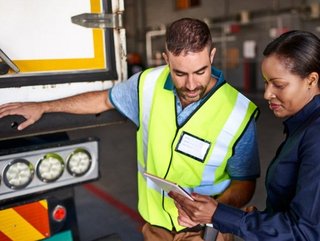 Container-tech start-up Boxhub's cash boost; Maersk's last-mile Singapore solution; UK government funds logistics net zero trial; Biden in ports AI move
Container-tech startup Boxhub's funding boost
Tech startup Boxhub has raised a US$2.7mn seed capital to become the leading online marketplace for shipping containers.
Boxhub was founded in 2017 as an e-commerce platform for B2B and B2C shipping container transactions. The company seeks to automate all aspects of the value chain for suppliers, customers, container depots, and trucking operators.
Customers to have purchased shipping containers through Boxhub including NASA, General Electric, Hobby Lobby, and the New York City Housing Authority.
"Boxhub is rapidly digitising an industry built on pen-and-paper processes," lead investor Niklas Östberg says. "They've turned the logistical headache of buying and selling shipping containers into a quick and frictionless e-commerce experience. Boxhub will be a leader in the shipping container trade very soon."
Boxhub was founded in Copenhagen and is based in Toronto. Its backers include Östberg, Founder and CEO of German multinational online food-delivery service, Delivery Hero; Conrad Whelan, Founding Engineer of Uber; and Unity Technologies Founder David Helgason, among others.
The latest funding round sees Boxhub earn backing from Innoport, the venture capital arm of 135-year-old maritime organisation, Schulte Group. It will provide access to Schulte Group's international markets, global customer base, and worldwide network of partnership opportunities.
Maersk goes the extra mile for Decathlon customers
Maersk has extended its partnership with sports goods giant Decathlon, to optimise last-mile delivery in Singapore.
Maersk will offer an end-to-end last mile solution, offering Decathlon's customers real-time tracking and visibility of parcels via a single platform. Decathlon says the system saw a 120% increase in volume during the trial period.
"Maersk has been on a journey to evolve from being an ocean shipping service provider to being a holistic logistic partner for our customers," said Rupesh Jain, MD Maersk Thailand, Malaysia, and Singapore.
He added: "Having a single, global logistics ecosystem enables our customers to shape their e-commerce supply chain to deliver the best results, both for them and their consumers."
In other Maersk news, the company has announced plans for a new Toronto distribution centre, to serve the growth of Canada's intermodal import and export cargoes. The new facility will add distribution capacity while reducing storage costs.
UK Transport Minister in net zero logistics move
UK Transport Minister Trudy Harrison has announced £200mn in government funding for zero-emission heavy goods vehicle (HGV) trials, to speed the logistics industry's journey to net zero carbon emissions.
The announcement was made at Future Logistics Conference, organised by Logistics UK, one of the UK's largest trade bodies.
Logistics UK's Acting Deputy Director of Policy, Michelle Gardner, said: "Logistics businesses are committed to decarbonising their operations, but to ensure a smooth transition, they need clarity on the path to zero tailpipe-emission HGVs.
Gardner went on to urge the UK government to support "the infrastructure and regulatory framework needed to make e-vehicles feasible for logistics businesses".
Amid soaring petrol prices and 30-year-high inflation, data reveals the UK's average haulage and courier price-per-mile has risen by 16% over the last three years.
Inflation sees haulage costs in London soar by 16%
New figures show that amid soaring petrol prices and 30-year-high inflation, the UK's average haulage and courier price-per-mile has risen by 16% over the past three years.
The figures emerged from the Road Transport Price Index. The index is produced by the Transport Exchange Group, a road freight digitisation specialist.
The TEG Index shows that average price-per-mile for haulage and courier vehicles in Greater London jumped by 11.6 points from March to April 2022. Across the UK as a whole, the increase was half that, rising 5.3 points over the same period.
The Index also reveals substantial year-on-year increases, with the average price-per-mile increasing by 16% in three years, from 100.9 points in April 2019 to 117.5 points in April 2022.
Amid post-Brexit bureaucracy, delays in checks on EU imports and predictions of 10% inflation later in the year, the UK logistics industry is facing surging costs on multiple fronts.
US Department of Defence ramps up ports security with AI
The US Department of Defense (DoD) is turning to AI technology to optimise and manage security at its ports.
US ports currently use AI solutions to supervise movements and coordination of people, vehicles, and cargo. Its latest AI move will allow for real-time footage analytics from across more than 300 market AI services.
The DoD has also selected several AI service partners as backend providers for object detection, tracking, and correlation.