Logistics news round-up from Europe, US & Asia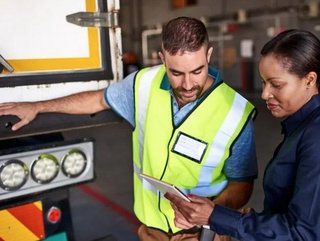 First ever Sino-Russia rail bridge opens to freight; Half of UK firms 'will adopt EV fleets in five years'; Poor DoT comms 'is costing US logistics dear'
Over half of UK firms 'will adopt EV fleets in five years'
A new study shows that 55% of UK companies are planning to adopt battery electric vehicles (BEVs) across their fleet in as little as five years, to align with net-zero targets.
BEVs were over twice as popular than competing technologies such as hydrogen fuel-cell electric vehicles (26%) or other alternative fuels (23%). Just 7% of operators don't plan to adopt decarbonisation measures in this time period.
The 2022 Green Technology in Freight report asked business leaders at 34 of the UK's top logistics companies for their insight on changes made since the decarbonisation plan, what barriers they experience in meeting green targets and what the future holds for the industry.
A total of 42% of freight companies highlighted AI and data learning across operations as key to their decarbonisation plan.
The report also shows just two in five companies who collect and report on real-time data of greenhouse gases and carbon emissions are using the data to improve operational efficiency.
The study was commissioned by UK logistics connectivity provider, Neos Networks.
Poor DoT comms costing US logistics dear, says watchdog
Poor communications from the US Department of Transportation means a fifth of applicants for federal infrastructure grants — including states, cities and port authorities — are overestimating how much they need to contribute to projects,a federal watchdog agency says.
The lack of communication was outlined in a report released by the Government Accountability Office (GAO). The report says applicants are either having to dig for more money amid tight budgets or are being discouraged altogether from applying for federal project grants.
The grant program in question is the Rebuilding American Infrastructure with Sustainability and Equity (RAISE), which has bankrolled to the tune of $2.2bn by Congress for fiscal year 2022.
"Better communication from DOT would improve transparency into grant decisions," the GAO said. "It would also help applicants make informed decisions on how to allocate scarce non-federal resources while pursuing federal funding."
Eligibility requirements of RAISE grants allow project sponsors at state and local levels to obtain funding for multimodal, multijurisdictional projects that are more difficult to support through traditional DOT programs. Typically, the money is used for all types of freight projects aimed at speeding cargo through the supply chain.
First ever Sino-Russia rail bridge opens to freight
The first rail bridge connecting Russia and China is finally up and running, having been first mooted in 2008.
The Nizhneleninskoye-Tongjiang Bridge means the route to reach northern Chinese provinces from Russia will be cut by 700km.
The long-running project for the Nizhneleninskoye-Tongjiang railway bridge was launched in 2008, with construction starting in 2016, and being completed in August 2021.
The inauguration had to be delayed due to the Heilongjiang River flooding in the summer.
Although the bridge has been in use since April, freight traffic was not allowed on the grounds of inadequate infrastructure.