Logistics news round-up: Deutche Bahn, DB Schenker & GEODIS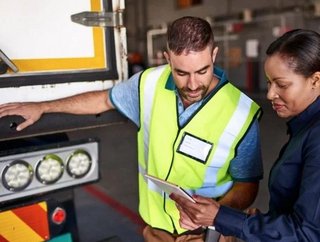 Deutsche Bahn sale of DB Schenker 'could prompt growth'; GEODIS opens Bangalore centre of excellence; Port of Lisbon fears ransomware attack data leak
Deutsche Bahn sale of DB Schenker 'could prompt growth'
Deutsche Bahn's sale of its freight forwarding subsidiary DB Schenker could see the logistics giant expand, reports Air Cargo News.
DB Schenker is the world's fourth largest air freight forwarder, and Deutsche Bahn says selling it will allow it "to sharpen our focus on our strong rail strategy and core business".
Deutsche Bahn added: "While DB Schenker has achieved record results in recent times, in the medium term we will require larger financial resources and more independence to make international acquisitions with a view to retaining and enhancing our market position.
"For this reason, a sale could open up new opportunities for DB Schenker in terms of growth and development.
"Our objective is to shift traffic to environmentally friendly rail, in both passenger and freight transport, and to expand the rail infrastructure in Germany."
In the first half of 2022, DB Schenker generated €1.2bn in operating profit, the best mid-year result in the company's 150-year history.
The company offers land, air and ocean transport services and employs 76,100 people across 1,850 locations in more than 130 countries.
But ongoing market consolidation in the forwarding arena has seen Schenker lose its top-three status to fast-growing Danish forwarder DSV in recent years, while the gap to market leader Kuehne+Nagel and second-placed DHL Global Forwarding has been stretched.
Speculation will next turn to which companies are potential buyers if Deutsche Bahn goes through with the sale, with DSV one of the the most likely candidates.
The Danish forwarder has grown rapidly in recent years through acquisitions and has in the past expressed an interest in DB Schenker should it be put up for sale.
Based on 2021 figures, were DSV to buy DB Schenker, it would become the world's largest airfreight forwarder, leapfrogging both K+N and DHL with annual volumes of around 2.5m tonnes.
Port of Lisbon fears ransomware attack data leak
The Port of Lisbon, which suffered a cyber attack on Christmas Day, has left port authorities concerned about the exposure of confidential information.
Port Technology reports that LockBit, who claimed the attack, said its ransomware has taken down the port's website and internal computer systems.
The hackers have also reportedly stolen financial reports, audits, budgets, contracts, cargo information, ship logs, and port documentation,and have already published samples of the stolen data.
LockBit has threatened to publish all of the files that it stole should its demands of US$1.5mn not be met by 18 January.
Despite the hack, operational activity is said not to have been compromised at the Port of Lisbon, at which 3,500 vessels call annually, handling around 13.4 million tons of cargo.
The port's official website, portodelisboa.pt, remains down.
"All security protocols and response measures planned for this type of occurrence were quickly activated," a port official told Portuguese newspaper, Publico.
"The Administration of the Port of Lisbon is working permanently and closely with all the competent authorities, in order to guarantee the security of the systems and respective data."
LockBit is among the most prolific and widespread ransomware gangs, having targeted around 1,200 organisations worldwide – a third of all cyberattack claims in 2022.
GEODIS opens Bangalore logistics centre of excellence
The global logistics provider GEODIS has established a Centre of Excellence (CoE) in Bangalore, India. The company says its new facility will provide customers "with end-to-end visibility, performance monitoring and continuous improvement to supply chain processes on a multilingual basis".
The latest centre joins others already opened by the company in Mexico, USA, France, Serbia and China.
Eric Gerbi, Executive VP for GEODIS Supply Chain Optimisation said: "Bangalore was chosen for the availability of talented supply chain specialists, and the fact India has the world's fifth largest economy, with a high growth rate and the biggest population of graduates.
"Our centres of excellence help build a culture of excellence in our customers' supply chain management.
"We achieve this through managing their business from a single place and improving overall visibility. By exerting total control of the supply chain, our teams of experts optimise operational processes. improve resilience and accelerate decision-making."
The Bangalore CoE offers services including the management of orders, pick-ups and deliveries, as well as freight bill audits.