Logistics: new digital shipping standards; port-drones move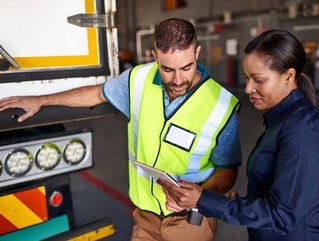 In logistics news, global sea shipping set to adopt new digitalised standards, Port of Antwerp is drones pioneer, Kane Logistics is bought by France's ID
Sea shipping digitalisation step nearer
A major step towards digital standardisation in the maritime industry has been taken with the signing of a new global alliance among sea shipping stakeholders.
The Digital Container Shipping Association (DCSA), in conjunction with its nine member carriers, announced the formation of the Future International Trade (FIT) Alliance. This will see the organisations standardise the digitalisation of international trade.
FIT Alliance will set out to increase awareness of the importance of interoperable data standards and common legislative conditions across international jurisdictions and platforms.
The aim is to pave the way for an electronic Bill of Lading by regulators, banks and insurers and to improve communication between these organisations and carriers.
DCSA CEO Thomas Bagge said: "Container ships carry 90% of the world's goods, and a diverse set of stakeholders are involved, from government regulators, to insurers, to shippers across every industry.
"The agreement between DCSA and stakeholders is a milestone on the journey to standardising container shipping documentation."
Port of Antwerp is drones pioneer
The Port of Antwerp is set to roll-out an innovative drone project to support its core processes and optimise operations.
Among the tasks the drone will carry out will be: the detection of oil slicks and floating debris; infrastructure inspections; safety coordination; vessel traffic management support; incident support; site monitoring; environmental inspections, and asset management.
The so-called D-Hive project will be implemented by 6th NeTWorK, which was set up by tech companies DroneMatrix, Proximus and SkyDrone, to implement 24/7 drone infrastructure.
"The D-Hive project makes the Port of Antwerp the first port authority in the world to offer operational drone capacity on such a big scale," said Annick de Ridder, Alderman for the Port of Antwerp.
Kane Logistics bought by France's ID
Kane Logistics, one of the oldest third-party logistics (3PL) firms in the US has been acquired by French 3PL, ID Logistics, in an all-cash US$240mn deal.
Kane has a long history of serving the food and beverage, and consumer packaged goods industries. It is an asset-based 3PL, operating 150 power units and 500 trailers. It was founded in 1930 by Edward Kane, and operates 20 distribution centres, mostly in Pennsylvania, Georgia, Ohio, Illinois and California.
It will be rebranded as ID Logistics US, the French firm said. Kane's management team has been asked to continue running the business. Stan Schrader, Kane's chief commercial officer, will become CEO, reporting to Christophe Satin, Chief Operating Officer, director of and investor in ID Logistics.
Training targets UK lorry driver shortage
Leading UK training outsourcing company Seetec Outsource is working on a programme to attract more drivers to tackle the HGV driver-shortage crisis.
The Urban Driver Apprenticeship Programme has been designed to encourage new and younger drivers into the ageing HGV workforce.
Seetec is working with the Breedon Group on the initiative. Breedon is a key player in the construction materials logistics market.
The programme will give drivers the opportunity to gain a Class 2 heavy goods vehicle (HGV) licence in as little as four to six months.