Logistics global air, sea, road & rail news roundup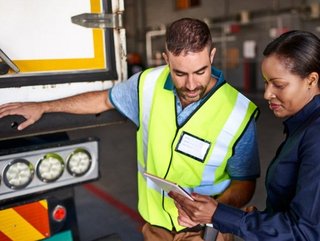 DoJ scuppers Maersk's $1bn China containers deal; DHL Supply chain invests heavily in India warehouses; Etihad Cargo adds extra freight routes to China
US DoJ scuppers Maersk's $1bn China containers deal
The proposed US$1bn deal between China International Marine Containers (CIMC) and Maersk Container Industry (MCI) has been scuppered after US authorities sunk the deal, Port Technology reports.
The agreement to take over Maersk's refrigerated container manufacturer was valued at $987.3 million, and signed on 27 September 2021.
CIMC was set to take over MCI's entire organisation and assets, which include the refrigerated container factory in Qingdao, China, as well as its R&D and test engineering facilities in Tinglev, Denmark.
But following an investigation, the US Department of Justice's Antitrust Division argued the deal would have combined two of the world's four suppliers of insulated container boxes and refrigerated shipping containers.
"American consumers depend on the global cold supply chain for many of our everyday essentials," said Assistant Attorney General Jonathan Kanter of the Justice Department's Antitrust Division.
"CIMC's acquisition of MCI threatened to harm this critical aspect of our economy leading to higher prices, lower quality, and less resiliency in global supply chains.
"It would have cemented CIMC's dominant position in an already consolidated industry and eliminated MCI as an innovative, independent competitor."
DHL Supply chain invests heavily in India warehouses
DHL Supply Chain to invest 500mn euros in India over the next five years in warehousing capacity, as well as workforce and sustainability initiatives.
The move will mean DHL will own and operate wholly own large multi-client sites in India, adding 12mn square feet of warehousing space to the group's portfolio.
The increased warehousing capacity will cater to growing sectors, including e-commerce, retail, consumer, life sciences, technology, engineering and manufacturing as well as automotive.
The warehouses will be equipped with accelerated digital-technology solutions, including assisted picking robots, intelligent process automation, wearable devices and voice picking.
Oscar de Bok, CEO, DHL Supply Chain, said: "As a dynamic, stable and fast-growing economy, India plays a key role in the global economy. It's a favourite hub for our global contract logistics business in DHL Supply Chain and one of our priority markets."
DHL will add multi-client sites in key metro cities including Bangalore, Chennai, Kolkata, Mumbai, National Capital Region and Pune.
DHL Express adds Post Office to its delivery network
In other DHL news, the UK's Post Office has secured an agreement with DHL Express to deliver parcels directly to Post Office branches as part of DHL's Service Point network.
DHL Express handles more than 480 million packages and documents a year through its network, and the business currently has 1,300 Service Points in the UK.
The Post Office is the UK's largest retail network, with 11,500 branches, and 99.7% of the population live within three miles of a Post Office.
The 'Click and Collect' service will be trialled at Post Offices in Northern Ireland before rolling out to more than 1,000 branches across the UK from the start of the New Year.
Customers making a purchase online will have the option to choose their local Post Office as the collection point
Ian Wilson, CEO DHL Express UK, said: "By expanding our Service Point network, we're able to further consolidate deliveries, helping to reduce road miles and drive down carbon emissions, which is an essential part of our sustainability strategy."
Etihad Cargo adds extra freight routes to China
Etihad Cargo – the cargo and logistics arm of Etihad Aviation Group – is to introduce an extra 30 tonnes of belly capacity via two new weekly direct passenger flights to Guangzhou.
The move means Etihad will become the first international airline to operate long-haul passenger and cargo services to the top three Chinese gateways since the start of the pandemic. It means Etihad Cargo will offer 1,520 tonnes of total cargo capacity into and out of China per week.
The company also operates six Boeing 777-200 freighter flights for Shanghai and five dedicated freighter services for Hong Kong per week.
Martin Drew, Etihad Aviation Group's Senior Vice President Global Sales & Cargo, said: "China remains a key strategic market for Etihad Cargo. It's the latest step in our commitment to providing more capacity along key routes."
New MSC megaship is world's largest container vessel
The Mediterranean Shipping Company (MSC) is set to take delivery of the world's largest container vessel, built by China's Hudong Zhonghua shipyard, reports Port Technology.
The ship has an overall capacity of 24,116 TEU – with TEU being a unit of cargo capacity based on the capacity of the average shipping container.
The MSC Tessa has the same dimensions as the Ever Alot, the world's first ship to break the 24,000 TEU mark, but it holds an extra 112 slots for increased box capacity.
The new megaship has been floated out of Jiangnan Changxing shipyard this week and delivery is expected by this year.