Logistics global air, sea, road and rail news round-up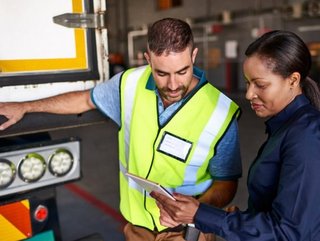 Freight forwarders fear inflation most – DP World survey; DB Schenker in corporate rejig; Etihad Cargo & DSV Logistics in green-fuel first
Freight forwarders fear inflation most – DP World survey
Inflation, fluctuating freight rates and geopolitical tension are set to dominate global supply chain concerns over the next five years, according to a DP World survey.
The study found freight forwarders are most troubled by rising and unpredictable freight rates (80%). Inflation (63%) geopolitical tensions (56%) are the other big worries.
Sky-high freight rates driven by peaking demand due to the pandemic have led to unprecedented circumstances for shippers.
Russia's invasion of Ukraine is impacting all areas of supply chain, with 10% of respondents saying they've changed the markets they do business in due to uncertainty.
Two thirds (66%) of freight forwarders said it is 'impossible to say' when economic disruptions will subside.
DB Schenker set for organisational rejig
Freight forwarding giant DB Schenker is planning to restructure, to simplify and reduce administration costs, the company says.
The move "will streamline management at individual country level, replacing them with clusters made up of several countries", reports Air Cargo News.
Schenker field sales are to be integrated into sea, air, land and contract logistics, and will report to respective product managers.
Large customers, who usually have requirements for different products, will be looked after by the sales department of the respective country cluster.
"We will reposition ourselves in 2023. In order to achieve clearer responsibilities and faster decisions, we want to simplify our organisation, reduce administrative costs and optimise internal processes," a DB Schenker spokesperson said.
"In this new organisation, everyone who had a task will continue to have a task," the spokesperson added.
Etihad Cargo & DSV Logistics in green-fuel first
Etihad Cargo – the cargo and logistics arm of Etihad Aviation Group – has announced that DSV Global Transport and Logistics has become the carrier's first partner to purchase sustainable aviation fuel (SAF) to offset the carbon emissions of its cargo shipment.
Etihad Cargo transported DSV's shipment from Washington to Abu Dhabi on Etihad's first transatlantic NetZero flight on 13 November.
Martin Drew, Etihad Senior Vice President, Global Sales & Cargo, said: "We're committed to providing solutions that enable our partners and customers to achieve their sustainability ambitions.
"The successful delivery of DSV's shipment has proved net-zero air cargo operations are possible."
Last-mile logistics boom fuels OneRail funding
On the back of record growth, OneRail has completed a Series B US$33mn funding round.
OneRail is an SaaS platform that offers last-mile delivery services for enterprise shippers.
The company's growth has been fuelled by shippers looking to use last-mile logistics as a way to secure competitive advantage, through shipper-branded customer experience, increased dependability and delivery speed, and cost containment.
OneRail replaces legacy siloed systems and manual processes, to leverage performance data. The solution automates last-mile logistics, and is connected to a real-time network of nearly 10 million drivers
"Since our Series A round in 2021, we've grown revenue year-over-year by 312%, and we have expanded service to 330 US cities", said OneRail CEO and founder Bill Catania. "Our delivery fulfilment system is transacting 12 million data calls per minute, helping our customers achieve greater efficiencies, new fulfilment capabilities and to meet corporate sustainability objectives."