Logistics global air, sea rail & road news round-up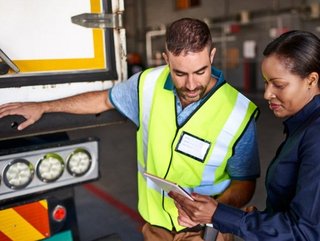 Rail freight body ERFA sounds legal warning to EC; China ports see traffic increase, despite lockdowns; US logistics report shows huge 2021 cost increases
Rail freight body ERFA sounds legal warning to EC
The European Rail Freight Association (ERFA) sent a clear message to the European Commission (EC) regarding the boost of cross-border rail, reports RailFreight.com.
The EC recently concluded a round of public consultations that lasted almost two and-a-half months. The consultation focused on measures to facilitate international rail traffic and its management.
While ERFA welcomed the initiative and its results, but warned it must be followed up by legislation, or rail freight will not be unable to meet targets around growth and sustainability.
"Rail freight needs legal clarity on how capacity is managed, its rights in booking capacity and the introduction of redress for lost capacity and operations on the network," said Connor Feighan, ERFA's Secretary General. "Given that rail freight is primarily international, a European approach is critical to avoid a patchwork of different national initiatives."
China ports see traffic increase, despite lockdowns
Ports across China moved 2.3% more containers over the first five months of 2022 than in the same period last year, reports Port Technology.
Shanghai remained the country's most productive port in May, despite the recent city-wide lockdown. On 1 June, Covid restrictions began to ease, before seven districts were sent into lockdown again shortly after.
The Ports of Dalian and Yinkou processed the least number of containers in May, with Yinkou seeing a 25.5% year-on-year decline. Ningbo-Zhoushan enjoyed the largest increase in volumes, up 18.7% year-on-year.

US logistics report details huge cost increases in 2021
The leading annual US logistics report showed that logistics costs soared by 22.4% last year, to nearly US$1.85tn. These costs include transportation, warehousing and ancillary services, such as support and administration,
The State of Logistics Report, is produced annually for the Council of Supply Chain Management Professionals (CSCMP) by global consulting firm, Kearney The report said the increase was at a level equal to 8% of the US's GDP, something not seen since the 2008 Credit Crunch.
Demand increased across every mode and service. Businesses desperate for reliable motor carrier capacity fuelled a 39.3% increase in spending on private fleets or dedicated contract carriage, to $415.2bn.
Meanwhile, inventory carrying costs jumped 25%, to $502bn, caused by surging demand for warehouse capacity, and supply chain congestion
Spending on sea freight services was up by 23.6%, as ocean carriers levied huge rate increases on international sea routes, making more money in 2021 than in the previous two decades combined.
Parcel-delivery services spending jumped 15.6%, producing a five-year compounded annual growth rate of 11.4%.
TradeLink funds supply chain & logistics expansion
TradeLink - a supply chain collaboration platform specialising in warehouse operations - has raised €12mn to enhance to scale its solution in logistics and supply chains.
TradeLink connects delivery partners - forwarders, suppliers, shippers, and warehouse operators - and automates digital paperwork, expected delivery time, load information, and communication.
Company CEO & Co-Founder Frederic Krahforst says the long-term goal is "to create an end-to-end digital collaboration platform for process orchestrations and document management between shippers, warehouses, and carriers".