Logistics global air, sea, rail & road news digest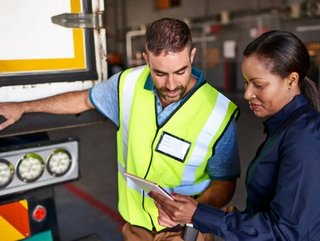 Ford Pro and DHL forge last-mile EV partnership; Maersk invests in AI-negotiations firm Pactum; Dachser appoints new head of Air & Sea Division
Ford Pro and DHL forge last-mile EV partnership
DHL and Ford Pro are to accelerate the deployment of electrified vans used for logistics operations worldwide.
Ford Pro will equip Deutsche Post DHL Group with 2,000 electric delivery vans worldwide by the end of 2023. They will be used for last-mile deliveries worldwide.
DHL Group is set to invest €7bn over the coming decade on its path to net-zero emissions logistics. The company is targeting a share of 60% e-vehicles used for carbon neutral pick-up and delivery by 2030.
Ford meanwhile is targeting zero emissions for all vehicle sales and carbon neutrality across its European footprint of facilities, logistics and suppliers by 2035, and has a net zero goal of 2050.
Anna Spinelli, Chief Procurement Officer & Head of Mobility at DHL Group, said: "Electrification of last-mile logistics is a major pillar to decarbonise our operations."
Ford Pro Europe GM Hans Schep said: "This agreement is a major step towards millions of deliveries being completed by electrified vehicles around the world."
Maersk invests in AI-negotiations firm Pactum
Danish shipping giant Maersk is among the companies funding AI-based contract negotiation firm Pactum to the tune of $20mn.
Pactum is an AI-based system that helps global companies conduct autonomous commercial negotiations at scale, and one of its key clients in Maersk, with others including Walmart and Wesco.
Maersk Growth – the venture arm of A. P. Moller-Maersk – is behind the investment. It's mission is to "digitise, democratise, and decarbonise supply chains by backing new business models and technologies", the company says.
In July this year, Pactum CEO Martin Rand and Maersk Head of Digital Procurement Excellence, Lucus Rulff, offered insight into the value autonomous negotiations can provide.
At that event, Rand said: "People often point out that negotiations are by nature fluid, so how can you replicate this using AI?
"But the truth is only about 20% of negotiations are like this. The rest, such as negotiating freight terms, are very one-sided because 80% of vendors are non-strategic, and procurement professionals don't have enough time to deal with them."
Rand was previously a Product Manager at Skype, and commercial Europe lead for The Climate Corporation, where he conducted complex negotiations with culturally and geographically diverse teams. He has studied advanced negotiations at Harvard University.
Dachser appoints new head of Air & Sea Division
Global logistics company Dachser has named a new head of its Air & Sea Logistics (ASL) business. He is Dr Tobias Burger, who will succeed Edoardo Podestà as COO Air & Sea Logistics from January 1.
As well as logistics, Burger will be in charge of Dachser's marketing activities, as the business seeks to reposition itself in the changing air and sea freight industries.
A former management consultant, Burger joined Dachser in 2009, working in strategy development, before being given responsibility for Corporate Governance.
As Podestà's right-hand man since 2019. Burger runs global sales, and his responsibilities include strategic development for the entire business.
"Dr. Burger is an experienced logistics strategist, and with his holistic, forward-thinking outlook will prove a valuable addition to our executive board," says Bernhard Simon, Chairman of the Dachser Supervisory Board.