Logistics global air, sea and rail news roundup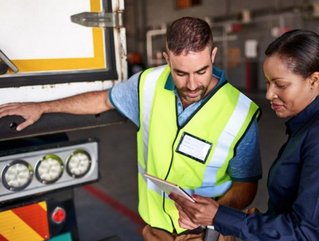 Logistics global news round up for week beginning 24 April
Disruption driving automation investment, says SCALA; Qatar Cargo extends pharma air freight service; Private rail freight companies on rise in EU
Disruption driving automation investment, says SCALA
Nearly half (42%) of businesses across manufacturing, retail and 3PLs plan to invest heavily in automation over the next five years, according to new research.
A report from supply chain and logistics consultancy SCALA shows 6% of firms are planning on spending more than double their annual warehousing costs on automation in the next five years.
The main drivers of automation include labour availability and costs, increasing operational efficiency and a desire to meet future growth.
All three challenges were cited by over 80% of respondents.
A third of businesses (33%) surveyed plan to spend between £1m and £5m on automation "in the foreseeable future".
Meanwhile, 13% of businesses are committed to spending between £5m and £20m, and almost a quarter (23%) are willing to invest more than £20m.
John Perry, managing director at SCALA, says: "Historical thinking and ways of working are no longer fit for purpose for future supply chains. Flexibility and resilience have become business critical.
"The level of potential investment is staggering for an industry that is often criticised for being late to technological developments."
Qatar Cargo extends pharma air freight service
Qatar Airways Cargo has relaunched its service to the pharmaceutical industry, offering streamlined handling of pharma and healthcare products.
The service includes animal healthcare items, which fall under the umbrella of pharma, reports Air Cargo Week.
Qatar Airways Cargo previously offered two sub-categories of pharma cargo services, but now offers five, with its enhanced service offering customers a fuller range of solutions to transport healthcare shipments and ensure optimal handling of all cool-chain pharma products transported by air.
The airline also sees animal health as a top priority, and now offers solutions to transport animal healthcare shipments in "a safe and efficient manner", says the company.
"In less than a decade, Qatar Airways Cargo has grown to become an acknowledged carrier of choice when it comes to pharmaceutical products," Guillaume Halleux, Chief Officer Cargo at Qatar Airways, said.
"Since we first launched our pharma service in 2014, we have invested heavily to bring on board the best industry experts, equipment, and training. We have also proactively involved ourselves in leading industry working groups* to keep a finger on the pulse of this ever-evolving market."
Private rail freight companies on rise in EU
For the first time ever, private companies account for the majority of the European rail freight market, with a market share of 51%, according to Brussels-based industry association, the European Rail Freight Association (ERFA).
ERFA says most new market entrants have not replaced existing trade flows, but have created new markets for rail freight, notably in the intermodal and logistic sector, reports railfreight.com.
This, it says, has resulted in rail freight being able to offset reductions in traditional traffic – such as fossil fuel transportation – with new services.
An EFRA spokesperson said: "In 2010, the market share of challenger companies was still at 25%, and incumbents were dominating the market."
It added that rise of private rail freight companies "reflects the success of opening national rail freight markets to competition and highlights the need to ensure European legislation is adapted to meet the needs of new entrants".
Panama Canal introduces drought weight restriction
The Panama Canal Authority (PCA) has enforced lower draft restrictions on the largest ships voyaging across the trade route due to recent droughts.
Drought conditions have led to falling water levels at nearby lakes that form part of the waterway, the canal authority told Port Technology International.
It is the fifth similar measure since the start of the year, and the restrictions mean vessels are obliged to carry fewer goods.
Canal authorities hope the restriction will be lifted "as soon as possible" once the Central American rainy season starts.
Last month, the PCA forecast a drop in cargo volume for 2023, due to a geopolitical tension and changes in shipping routes.