Logistics digest: US trucks boost; sea shipping shocker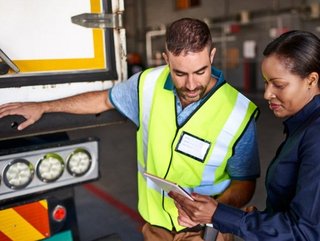 Biden invests in US trucking infrastructure; Port of LA ramps up cybersecurity; containership reliability hits all-time low; new port for Indonesia
Biden's $246mn for trucks infrastructure
The Biden administration is to sink $246mn this year toward completing a 3,000-mile rural freight and passenger network expected to reap time and cost savings for long-haul trucking.
The money will improve the Appalachian Development Highway System (ADHS), a network running through 13 states, from New York to Mississippi. It is already 85% completed, and is expected to be open to traffic by 2040.
The ADHS was first mooted in 1965, because the rugged Appalachian region was underserved by an interstate highway system. The 33 corridors that make up the system link to interstate highways and connect to regional and national markets.
US truck shipments down in Q4 2021
US truck shipment totals slowed in Q4 2021, and the cost of moving goods increased, according to the latest quarterly report from US Bank.
Shipments were down 5.1% compared to the year-ago quarter. US Bank also reported that sequentially, Q4 shipments in 2021 were down 2.4% on those in Q3.
The US bank is a major processor of invoices, and has extensive data on the cost of moving freight, the number of shipments moved and how long it took to move them.
US Bank Director of Freight Data Solutions Bobby Holland explained the Q4 figures by saying the trucking sector faced "a lack of available drivers, trucks and trailers2, and that this "increased costs for shippers, making it more difficult for carriers to haul more freight".
Port of LA ramps up cybersecurity
The Port of Los Angeles has launched a first-of-its-kind Cyber Resilience Centre (CRC). The CRC will improve cybersecurity and reduce the risk of disruption, and will be operated by IBM.
The system allows stakeholders to share cyber-threat indicators and potential defensive measures with one another. It also serves as a hub for the port to receive, analyse and share information on terminal operators, shipping lines, truck and rail.
"We must take every precaution against potential cyber incidents, particularly those that could threaten or disrupt the flow of cargo," said Gene Seroka, Executive Director of the Port of Los Angeles.
IBM Security Services GM Christopher McCurdy added: "The past year has proven the vital role ports have in our nation's critical infrastructure, supply chains and economy. It's paramount we secure this ecosystem, and we will, with IBM's cutting-edge technologies in cloud and AI fuelling the CRC."
Container ship reliability at all-time low
Vessel schedule reliability has fallen to the lowest level ever recorded, according to analysis firm, Sea-Intelligence.
Year on year, schedule reliability for December 2021 was down 12.5%, with the average delay for late vessel arrivals now ay 7.33 days.It's the fifth consecutive month the delay figure has been above seven days.
Maersk was again the most reliable top-14 carrier, with schedule reliability of 46.2%, followed by Hamburg Süd with 41.4%.
The figures are the lowest since measurements began in 2011.
New port in Indonesia bigger than Jakarta
Indonesia is to build a new container port in the Batam Free Trade Zone, south of Malaysia. The development footprint will be 330 hectares, most of which will be reclaimed land. Indonesia Minister for Maritime Affairs and Investment, Luhut Binsar Pandjaitan, revealed the port will be larger than Jakarta's Tanjung Priok Port, and that digitalisation will play a large part in the port's infrastructure. Construction was previously halted due to the pandemic.
Rizhao the rising star of China ports
Rizhao Port in East China's Shandong Province has increased its container volumes by more than a fifth since the beginning of 2022. From 1 January to 24 January, state media Xinhua reported that deep-water seaport Rizhao completed 340,000 TEU, a year-on-year increase of 21.4 per cent. It makes Rizhao China's ninth busiest port.