Logistics Digest: cyber attacks & green shipping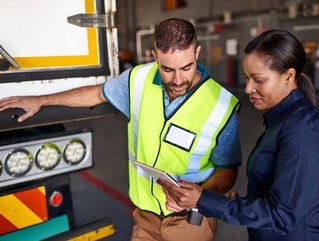 Cargo pods; future-proofing transport; Pakistan's trucking venture; zero-carbon shipping; cyber attacks and more news in global supply chain logistics
Cyber attack in Belgium
Across the world, cyber attacks continue to hit businesses. Last week, a cyberattack hit oil facilities located in the Port of Antwerp, Belgium.
Multiple European ports have also been impacted, which has led to a disruption in the oil market supply chain. An investigation has begun into finding those responsible.
Virgin Hyperloop
It's 2022 and we may not have flying cars, but Virgin Hyperloop hopes to accelerate the global supply chain with battery-powered pods by 2024. The company plans to have pods travelling through sealed tubes at 670 mph and is creating a pilot programme for cargo services at airports and port facilities.
Green channels
The Ports of Los Angeles and Shanghai are working with leading industry partners, to minimise the levels of greenhouse gas emissions caused by the movement of cargo on shipping routes.
Key decarbonisation goals include phasing in low and zero-carbon fuelled ships, reducing supply chain emissions from port operations and improving air quality.
Truck software
Connected vehicle solution Platform Science declared that it had closed on US$115mn in series C funding, led by SoftBank Vision. Platform science helps commercial vehicles better manage and deploy applications such as electronic logging devices. SoftBank Investment Advisers hope to future-proof operations by making transportation smart and sustainable.
Pakistan venture
Truck It In, a logistics tech startup, has closed a US$13mn seed round, led by venture capital firms Global Founders Capital and Fatima Gobi Ventures - the biggest in the MENAP (Middle East, North Africa, and Pakistan) region.
Pakistan has a huge road freight market across the Middle East and North Africa, representing 10% of the country's national GDP.