Lineage Logistics in $900mn acquisition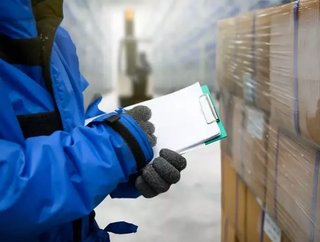 In the latest significant move by a logistics company in the industry, Lineage Logistics LLChas begun to expand into the Asia-Pacific region with a deal...
In the latest significant move by a logistics company in the industry, Lineage Logistics LLC has begun to expand into the Asia-Pacific region with a deal to purchase upstart Emergent Cold.
The company is thought to be spending more than $900mn for Emergent, with the transaction set to increase Lineage's global footprint by around 8% to over 1.7bn cubic feet of capacity. The world's largest refrigerated-storage company worldwide, Lineage boasts major customers such as Walmart, Tyson Foods, General Mills and Sysco.
It is expected that the acquisition will be finalised in 2020 and comes as shifting consumer tastes toward fresh foods and the rapid growth in online grocery sales fuel more demand for refrigerated storage. 
SEE ALSO:
"Food producers, manufacturers and retailers are looking for cold chain partners who can offer a dynamic and truly end-to-end temperature-controlled logistics solution, and one that can reach every corner of the world," said Greg Lehmkuhl, President and Chief Executive Officer of Lineage. "Welcoming Emergent to the Lineage family not only adds significant capacity to our international footprint, but also deepens our commitment to our port strategy and international trade. We are better able to help customers respond to constantly shifting market dynamics, such as global network optimisation, tariff impacts, consumer preference shifts, and much more, while at the same time unlocking new potential market opportunities to sell their goods."
Having been founded in 2017 by Elliot Management and Neal Rider, Emergent will provide Lineage with an experienced management team with a proven track record of growth and long-standing relationships with customers in global markets. The news will see Lineage operate its 1.7bn cubic feet of temperature-controlled capacity across 260 facilities in 10 countries, with a global footprint that features North America, Europe, Asia, Australia and New Zealand.
"Joining Lineage accelerates our goal of providing the highest quality global cold chain solutions to our customers," commented Neal Rider, Emergent's founder and Chief Executive Officer. "Lineage has established itself as a leader in our industry, and expanding its global footprint and port presence with the addition of Emergent will create incredible opportunities for our collective customers."
Supply Chain Digital Verdict
The logistics space is in a state of expansion with an increasing number of companies beginning to expand into new markets in a bid to gain a competitive edge. This move by Lineage will provide substantial expansion to its international visibility and offer new market opportunities.
For more information on all topics for Procurement, Supply Chain & Logistics - please take a look at the latest edition of Supply Chain Digital magazine.