Kuehne+Nagel Posts Record Quarter Amid "Challenging Market"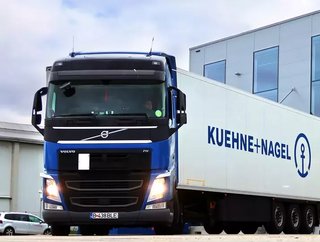 Kuehne+Nagel saw earnings more than double while its acquisition of Apex Logistics pushed air business to new heights
Earnings at Kuehne+Nagel more than doubled in the first half of 2021 as logistics powered the move towards post-pandemic economic recovery. 
The forwarder posted earnings of CHF764m for the six month period, compared with CHF309m in 2020. Net turnover grew 35% on first-half 2020, rising to CHF 13.3bn, while EBIT figures climbed 147% to CHF 1bn.
Chief executive Detlef Trefzger, said the company was "experiencing uniquely high consumer demand combined with supply chain uncertainty" amid a "challenging market environment".
But while the results have surged on 2020, when many of the world's industries and borders had closed to container the first wave of the virus, Kuehne+Nagel's results compare favourably with 2019. Today's results represent a significant 99% increase on first-half 2019 figures, the last six-month period before the COVID-19 outbreak, when the logistics company posted earnings of CHF 384m. 
"We expect demand to remain strong and look forward with confidence to continuing the positive development," Trefzger added
First half results 2021/2020, in CHF million 
Net turnover: '21 13,273 / '20 9,808
Gross profit: '21 4,327 / '20 3,650
EBITDA: '21 1,398 / '20 799
EBIT: '21 1,036 / '20 419
Earnings for period: '21 764 / '20 309

Apex Logistics Boosts Air Logistics 
Air logistics counted for around a third of the group's earnings at CHF 406m (a 124% rise on 2020), with transport for pharmaceuticals, essential goods and ecommerce in particularly high demand. Air freight volumes grew 44% on the same period last year at 988,000 tonnes.
Those results were bolstered by Kuehne+Nagel's earlier acquisition of Apex Logistics, it said, which was consolidated in May. Apex is a transpacific specialist and one of Asia's leading freight forwarders, particularly in ecommerce fulfillment - one of the sector's most consistent growth segments. The group added that demand for sustainable solutions "expanded sharply" throughout the period. 

In sea freight, the group delivered 2.2 million TEU, a 3% increase on last year, with net turnover at CHF 5.2 billion. In road logistics, Kuehne+Nagel's smallest unit, European demand for less-than-truckload solutions led to 108% growth in EBIT, up to CHF 54m. Net turnover in contract logistics dipped 6%, but EBIT climbed 60% to CHF 72m. 
Kuehne+Nagel's Record Result 
Joerg Wolle, Chairman of Kuehne+Nagel International AG, said: "Kuehne+Nagel closed the second quarter of 2021 with an absolute record result. This reflects the strategic course we have set and the initiatives we have taken in recent years, as well as our early and successful pursuit of digital leadership." 
He added that the group's expansion into the competitive Asian market, is "increasingly paying off".