Kuehne+Nagel cuts carbon footprint by 70% for Honda China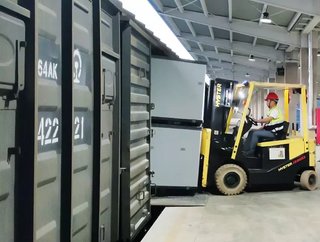 Road-to-rail logistics solution will reduce carbon emissions at the automaker by 70%, stripping 16,000 tonnes of CO2 from its supply chain
Around 16,000 tonnes of CO2 has been cut from the supply chain of Honda's China-based manufacturing division through a road-to-rail transformation in partnership with logistics leader Kuehne+Nagel. 
The programme was developed through KN Sincero, the joint venture between Swiss headquartered Kuehne+Nagel and Chinese automotive logistics firm Sincero, established in 2018. 
KN Sincero worked with Honda China to develop an integrated solution to convert much of its domestic long-haul trucking to train lines, using regional hubs to improve supply chain performance and further reduce carbon emissions. The programme delivered consolidations as well as value-added services, including sorting, scanning, repackaging, GPS track and trace, and recyclable container management. 
"Kuehne+Nagel has always been a supply chain partner that we can rely on, to help us improve our supply chain performance whilst also achieving our environmental goals," said Mr. Jiang Hui and Mr. Takuji Kitamura, Joint General Manager of Wuhan Dong Hon, the logistics affiliate of Dongfong Honda Automotive. 
After six months of shifting to the road-to-rail model, new supply chain reliability and efficiencies are expected to eradicate 16,000 tonnes of carbon emissions annually. The carbon savings represent an enormous 70% reduction in total. 
"Automotive is one of the most important sectors in contract logistics, particularly in China, the world's largest automotive market," added Gianfranco Sgro, member of the Management Board of Kuehne + Nagel International AG, responsible for Contract Logistics. "I am glad that Kuehne+Nagel and Honda share a common vision of service, innovation and sustainability."
Kuehne+Nagel's Net Zero Carbon programme 
 
Kuehne+Nagel announced its Net Zero Carbon programme in 2019 with a dual purpose to reduce CO2 output in its own logistics operations, as well as partnering with organisations to minimise their own impact on the planet. Kuehne+Nagel reached carbon neutrality globally in 2020 throughout its own, direct emissions, and is now focused on developing its capabilities to serve partners. 
Dr. Detlef Trefzger, Chief Executive Officer of Kuehne+Nagel International AG, said the programme is "a package of measures to fight CO2 emissions and provide sustainable and innovative supply chain solutions – hand in hand with our suppliers and customers". 
As part of the initiative, Kuehne+Nagel established its own nature projects in Myanmar and New Zealand, and invested in 'nature-based' carbon dioxide compensation projects to strip harmful emissions from the environment. It is committed to being CO2 neutral for shipments in its network of transport suppliers by 2030.