KNAPP AG achieves record fiscal turnover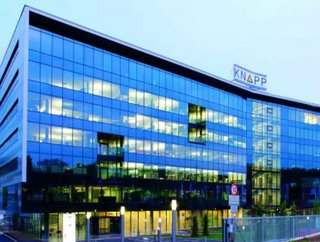 Follow @Staff_SCDeditor KNAPP AG has improved on last year's record turnover to report an all-time high of approximately €380 million for the...
KNAPP AG has improved on last year's record turnover to report an all-time high of approximately €380 million for the year up to March 31st, 2013.
The Austrian-owned group's workforce also rose by 200 as the warehouse logistics specialist enhanced its market position in its core business areas of pharmaceuticals, fashion, general retail & lifestyle, food retail and tools & spares.
With partnerships alongside leading businesses including Hugo Boss and Celio, KNAPP's systems have held a strong presence in Austria for 60 years, and 2012/13 saw the company's most significant successes to date – turnover for the fiscal year increasing by 16 percent.
"We are looking back at a very successful business year with many new references and exciting innovations," said Gerald Hofer, KNAPP's Chief Executive Officer. "In addition, we are extremely pleased about the highest operating results in company history and have set the course for success in the future with our strategy programme for 2020."
Priding itself on innovation, the group invested more than six percent of its turnover on R&D, while further investment has also gone into its facilities within Austria, in terms of expansion and additional locations.
Looking forward and the company has already set out its plans for the 2013/14 fiscal year as the 2020 plan begins in earnest.
"The new year started positively from the very beginning," Hofer continued. "In the future we want to have a strong focus on food retail. We offer special solutions for this sector: for example, a fully automatic KNAPP sorting solution is in operation at Trinkgut, a subsidiary of Edeka, that ensures that 100,000 beverage cases are automatically registered, sorted and made ready for dispatch to beverage producers every day."