Keuhne + Nagel expands operations in Cambodia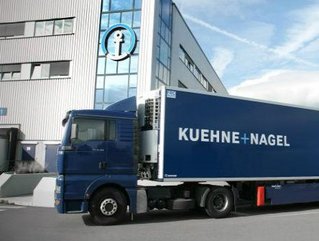 With the opening of a new Container Freight Station in Cambodia, Kuehne + Nagel has extended its network in the South Asia-Pacific region. As the second largest facility in the capital city Phnom Penh's special economic zone it offers a RF scanning ability, a service only two facilities in Cambodia can currently provide.
Gino Marzola, Managing Director of Kuehne + Nagel for Thailand, Cambodia and Myanmar, said: "Kuehne + Nagel started operations in Cambodia in 1999 and the new premises underline our commitment to expand our logistics infrastructure in this strategic market.
"We can now support our existing and future customers even better to optimise their supply chains."
Over the last couple of years, the Cambodian economy has seen various international companies moving their manufacturing to the country, especially in the garment industry. Alongside the economic development the demand for high quality infrastructure is steadily increasing and therefore Kuehne + Nagel decided to extend its operations in the Kingdom of Cambodia with a new Container Freight Station.
The state-of-the-art facility is strategically located on National Road 4 with close proximity to most major manufacturers, the Phnom Penh international airport as well as the port. It offers a space of 3,000 square meters with four loading and receiving bays, a drive-in pallet rack system and CCTV Cameras. The offered key services include inventory management, order processing, bar coding, vendor and carrier management combined with value added services such as cross border and inland trucking.
With approximately 63,000 employees at more than 1000 locations in over 100 countries, the Kuehne + Nagel Group is one of the few international logistics providers in Cambodia.
Further information can be found at www.kuehne-nagel.com