Johnston Logistics UK: Practice with Management Mentoring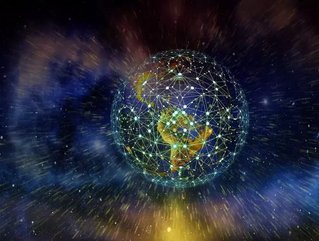 Leading UK third-party logistics provider, Johnston Logistics UK, has launched an in-house Management Mentoring programme. Check it out...
Leading UK third-party logistics provider, Johnston Logistics UK have launched an in-house Management Mentoring programme to help recently upskilled supervisors get the best from formal training.

As members of their team recently completed ILM qualifications in Leadership and Management, the Norfolk-based logistics experts have sought to embed their new skills in day-to-day operations with the support of their experienced colleagues. 
"The mentoring programme is designed to support our team leaders. Our aim is to build strong foundations and impart key management skills so we continue to lead our team to deliver the very best for our colleagues and clients" says Jane Bull, Head of Business Support at Johnston Logistics UK.
"We know the importance of a great working relationship between every colleague and their line manager. It's a powerful influence on morale and our overall company culture". 
Available to all those in a supervisory role, the mentoring programme includes coaching from senior managers on a variety of management techniques, including identifying the best solutions for many situations. 
Amongst the first-line managers to benefit from the programme is Rob Sweet who has subsequently been promoted from Supervisor to Manager of the Operational Support Team. 
Rob said "Jane's mentoring has really helped me understand the importance in treating everyone equally but respecting the different ways they are motivated. It helps me get the best from others and myself. I really feel supported to become the best manager I can and build a strong team around me"
As well as one-on-one time working through real-life scenarios together, Jane also observed Rob leading team meetings including the induction and coordination of agency workers.   
With some supervisors recently completing Institute of Leadership and Management qualifications supported by the firm, the programme has also been designed to help apply what they have learnt. The qualification aims to deliver effective and confident first-line managers, able to build better relationships and communication in teams.
The mentoring is intended to complement other company policies by ensuring a consistent approach throughout the business. It also includes practical guidance on areas such as managing individual development plans on the recently upgraded HR system.
As part of the initiative, the logistics firm have also revised their Employee Handbook and updated Employee Contracts to support their new Good Work Plan. This was introduced following their 2019 staff survey and includes enhanced employee benefits to reward the team for their hard work.

The 2020 staff survey reported that 83% of the team felt that the business supported them well in training, support and leadership; as well as their overall well-being. 
Jane concludes "We are really encouraged by the positive response to the programme. There has been a noticeable change in the team, generating even more positivity. A company is only as good as its employees, so we will continue to identify valuable ways to invest in our great team". 
From their 700,000 square-feet operation, Johnston Logistics UK delivers warehousing, logistics and fulfilment services for businesses throughout the UK, including major retailers, leading brands and manufacturers. 
The management mentoring plan is one of the various investments being made by the company in their team as they continue to report positive growth.