JDA: Decoding the modern supply chain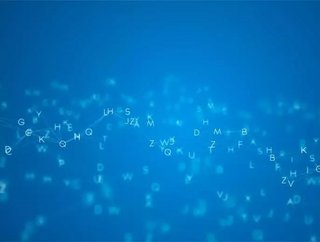 As technological innovation and creativity continues at pace, the potential ramifications for businesses and their supply chain are huge. Therefore, bui...
As technological innovation and creativity continues at pace, the potential ramifications for businesses and their supply chain are huge. Therefore, building a roadmap for effective performance as well as developing the ability to diversify, adapt and react will all become cornerstones of success within the immediate future.
There can be little doubt that achieving excellence within the supply chain is fundamental - but it can also be overwhelming. This is especially the case when we consider a shift in focus towards an agility and responsiveness that is required to achieve genuine end-to-end supply chain visibility.
As VP of Industry Strategy for Manufacturing, EMEA at JDA software, Hans-Georg Kaltenbrunner is charged with benchmarking intelligence, strategy setting and definition for JDA's digital supply chain. As such, there are few people better placed to comment on what the framework for success should look like.
Understanding the digital supply chain
"The digital supply chain, for most people, tends to begin with enhancing their scope of what traditional supply chains cover," Kaltenbrunner tells us. "It typically involves the industrial Internet of Things, devices, track and trace of goods and so on. It's about the incorporation of data sources and big data, such as social media and weather news, to then take a judgement on what all of this information really means for me, my goods and the execution within my supply chain," he continues.
This vast amount of information brings with it a separate issue and a new challenge that Kaltenbrunner has identified: "We have so many big data sources available to us these days that the problem now is there's almost too much information out there. The challenge these days is making a call on what is important and what is just noise."
This naturally leads on to another topic of discussion that Kaltenbrunner feels is crucial: supply chain visibility. "Everything has become more dynamic and more real time. We're more active than we were in the past. When things did or didn't show up it was almost a surprise, because there was little visibility around potential disruption. That is something we can now anticipate and then, where necessary, take counter measures."
Industry 4.0
As a business strategy, Industry 4.0 will enable flexibility and agility with the digital supply chain and Kaltenbrunner has some very concrete thoughts on what this will mean in the future and how it will work. "For example, imagine a piece of metal that will eventually turn into a car body or a part of a car body. That piece of metal has the capability, via a small identifying device, to negotiate its way through the factory and find the operation centre that can do the job required. The piece of metal will tell a robot, 'I'm becoming a Vauxhall model XYZ, for example, therefore you have to do this or that operation to me,'" he tells us.
"Similarly, on the transportation side, you then end up eventually with metal sheets that have been formed into the right shape for that particular car model and then the metal negotiates with the truck or lorry or vessel or air freighter and tells them, 'okay, I need to go to this destination on the other side of the country so when do we leave? Can you take me? Is there a better option?' This is a negotiation process and the whole supply chain then eventually becomes self-steering and self-optimising. In the past we've looked at management philosophies like 'swarm thinking', which is similar, but Industry 4.0 shifts this process from mass production to a position of ultimate flexibility where everything can be different," he continues.
Dealing with disasters
Real-time visibility will increasingly become an expected element of an effective supply chain, particularly when it comes to dealing with natural disasters. Arguably, there are three main areas to consider here: preparing for a natural disaster, predicting it and then managing risk within the supply chain.
JDA work with its partner TransVoyant and uses its technology which employs advanced analytics on real-time big data curated from sensors, radar, smartphones, satellites, GPS, video cameras, and other devices to produce live and predictive insights to transform their supply chain performance. "TransVoyant provide data streams including track and trace information on where stuff is in the world, be it vessels, containers, trucks etc. Then we know, from a supply chain planning perspective, where things ought to be so we can steer the operator or logistics planner towards those things. Through predictive mechanisms and algorithms we can also predict that there will be an interruption affecting any particular shipment.
"You always have to consider probabilities," he continues. "Say a vessel is on its way from the US coast towards a UK port and there's a storm on the way. This could potentially disrupt the harbour operation. This may also affect the supply to a certain factory. With this information you can then make a decision that influences the vessel itself. For example, you could redirect it to a different port."
Kaltenbrunner believes the value of this information is something that cannot be underplayed and will lead to a more intelligent supply chain. Early visibility of potential disruptions will allow businesses and organisations to plan production and distribution more effectively. Indeed, as our conversation draws to a close, he predicts a future spearheaded by innovation that will lead us to a point where previous cost issues and disruptions will be dealt with on a scale unlike anything we've previously experienced.
"We have more information and data points available to us than ever before. New technology, like machine learning and AI, has come into play. When a certain type of event occurs, these systems will be able to pick up, over time, what the best reaction towards any situation should be. We can then take precaution in preparing the most likely course of action and the operation needed to approve the action will be just one simple click."