Japan's supply chain sees some improvement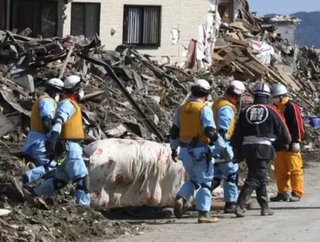 Japans supply chain has seen some progress from all of the countrys rebuilding efforts following Marchs earthquake and tsunami. For the first time in f...
Japan's supply chain has seen some progress from all of the country's rebuilding efforts following March's earthquake and tsunami.
For the first time in four months, the Japanese government raised its view on the economy, which is a quicker turnaround for the crippled supply chain than most experts predicted.
The Cabinet office said economic conditions in Japan "remain severe due to the March 11 earthquake," but that "some upward movements are also being seen."
While some bottleneck effects have been seen in Japan's supply chain, some factories are already ramping up production efforts in defiance of the disaster. Toyota has said they see a return to pre-quake production levels in the near future.
Japan's government is expecting the economy to pick up by the end of the year, and recent data is showing that recovery is well under way. Industrial output rose a seasonally adjusted 1 percent in April, while companies on average expect orders to increase 8 percent in May and June.
SEE OTHER TOP STORIES IN THE SUPPLY CHAIN DIGITAL CONTENT NETWORK
Why the Japan disaster can help supply chains
Union Pacific railroad faces $388M in drug fines
Check out June's issue of Supply Chain Digital!
The news isn't all good, however. Japan's exports dropped more than was expected in May, falling 10.3 percent from 2010 for the month. The decrease is more than the 8.4 percent some analysts had predicted.
Rising oil prices haven't helped matters, as increased transportation costs have impacted the supply chain of a country in a dire rebuilding situation.
Still, the fallout from the Japan disaster hasn't created a global supply chain apocalypse that some had predicted. Recovery can be a painfully slow process, but there are signs that the worst is behind us.