Japanese Kintetsu Express to buy Singaporean APL Logistics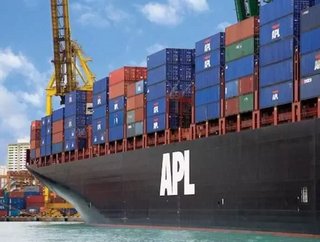 Japanese freight carrier Kintetsu World Express has announced it is in the final stages of talks to buy Singapore's APL Logistics, becoming the late...
Japanese freight carrier Kintetsu World Express has announced it is in the final stages of talks to buy Singapore's APL Logistics, becoming the latest firm in Japan to pursue ambitious billion-dollar deals overseas amid slow domestic growth.
Tokyo-headquartered Kintetsu Express is set to pay around 140 billion yen ($1.2 billion) in the deal according to sources, confirming a figure reported earlier by the Nikkei financial daily. At the close of Tokyo trading, Kintetsu Express was worth $1.5 billion by market value.
Kintetsu Express joins Japanese companies ranging from beverage maker Suntory Holdings to telecom firm SoftBank Corp in announcing major deals around the world since the start of 2014 to counteract sluggish trading in Japan, often paying hefty premiums.
In the latest high-profile example, camera and office equipment maker Canon made an offer last week worth $2.83 billion for Swedish network video surveillance firm Axis AB, proposing to pay a premium of nearly 50 percent to Axis's previous closing share price.
The expected APL Logistics deal value is far higher than the $750 million to $900 million range that sources said APL's parent, Singapore-based Neptune Orient Lines (NOL), had been looking for. Such a range would have valued the unit at 10 and 12 times its earnings before interest, taxes depreciation and amortisation for 2013.
The price tag may confound sceptics who had suggested offers for APL Logistics could be closer to $600 million, due to weak global freight rates.
It was not immediately clear whether there was competitive bidding. CJ Korea Express, South Korea's largest logistics firm, had also been interested in a deal according to a regulatory filing in October.
Kintetsu Express said it was attracted by APL Logistics' international reach, and expertise in offering logistics services for the automobile and retail industries.
"By welcoming APL Logistics to our group, we expect to bolster our international air freight services in terms of both geography and products that we handle," it said in a statement.
Trading in NOL shares was suspended, while Kintetsu Express shares closed 4.6 percent lower after the Nikkei report on the deal.