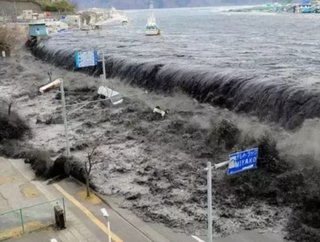 Click here to read this article in the magazine edition! Guest contributor: Linda Conrad One year ago, the earthquake and tsunami that struck north-cen...
Click here to read this article in the magazine edition!
Guest contributor: Linda Conrad
One year ago, the earthquake and tsunami that struck north-central Japan demonstrated just how fragile a multinational supply chain can be. The disaster in Japan revealed how optimizing supply chain logistics and cost should be counterbalanced with proactive risk management tactics. 
While awareness for this essential balance is shifting, businesses still have ground to cover. According to a 2011 global study sponsored by Zurich Financial Services and conducted by the Business Continuity Institute, 85 percent of companies reported at least one supply chain disruption in 2011, yet only eight percent of companies said they ask to see their suppliers' business continuity plans.
Lessons learned
The 2011 disasters can teach businesses a few cautionary lessons.  Clearly, companies with today's finely tuned inventories saw that the benefits of cost-cutting efforts and just-in-time strategies can be quickly eaten up, by the financial and reputational cost of supplier disruptions. Longer-term losses like delayed production and even lost innovation only exacerbate the damage.
Another learning was that despite the alarming images coming out of north-central Japan last March, a significant portion of the supply chain impact was not caused by physical damage at the epicenter of the catastrophe. Instead, it caused rolling brown outs in southern Japan, which negatively impacted manufacturers around the globe, making critical parts impossible to access and delaying production.
In fact, the Zurich-sponsored survey with Business Continuity Institute showed that value chains are more frequently disrupted by non-physical events like IT outages, transportation issues, strikes, or even supplier insolvency.  Thus, companies who are only protecting themselves against physical plant damage may miss the competitive advantage offered from building resiliency and continuity planning into their value chain. 
Tools can help analyze and map out the risk
Over the last 100 years, Zurich in America has developed tools to help customers identify and deal with new risks as business evolved. Zurich created a proprietary disruption database of approximately 2,500 supplier interruptions.  Through analyzing the causes, geographic locations, political and industry issues, we gained insight into supplier risk costs. Since many business units operate in silos, companies often don't have an enterprise-wide view of the combined impact the loss of a single supplier could have.
The following tools are available for helping businesses tame the data and draw a clear picture of their supply chain risks:
•           Supply Chain Risk Assessment tool: Zurich's team uses a proven methodology to analyze suppliers' exposures, using their Supply Chain Risk Assessment tool.  This review will incorporate natural catastrophe data political risk expertise, marine/ transportation issues and historical data from prior disruptions in other companies and industries. 
•           Zurich's Supply Chain Insurance:  This insurance is an 'all risk' cover for supplies not delivered or otherwise delayed that have a financial impact on your company's operations.
•           Total Risk Profiling (TRP):  TRP uses a risk assessment methodology that can be helpful in identifying the exposures and root causes. The TRP process also looks at the impact and likely frequency of potential supply chain disruptions, and can help determine which suppliers or supplies are most critical to your ongoing business success.
•           Zurich Risk Room: Provides macro country insights for the inter-connectedness of risks directly related to supply chain exposures. The tool can display the results of complex risk modeling in a way easily understood, plotting up to 158 countries in a risk grid that allows us to see where geographies fall with respect to any of the 66 selected risk factors.
These catastrophic events highlight the need to quantify exposures from your suppliers, and even your supplier's suppliers, which lead to 40 percent of all disruptions. It is increasingly important to visualize and map out your value chain, to identify concentrations, bottlenecks and interdependencies.  For example, the flooding in Thailand last fall demonstrated the importance of ensuring supplier geographic dispersion, as the long recovery shackled the hard disk drive industry.
The complex web of diverse suppliers from diverse geographies can be daunting but not unmanageable when using the right tools. The valuable lessons learned from the earthquake and tsunami that struck Japan is that companies are beginning to think about their supply chains more broadly. They understand it isn't just about modeling inventory but modeling disaster preparations and recovery for itself and its suppliers to ensure long term resiliency.