The 'Internet of Things' and cloud computing will revolutionise the logistics and transportation industries, says expert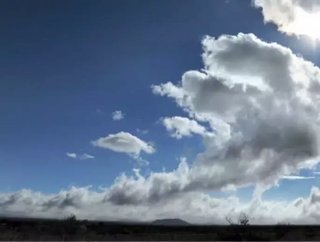 Follow @SamJermy Follow @SupplyChainD Ever heard the one about the talking lamppost? Well, the ones in Bristol talk. Enabling everyday objects to have...
Ever heard the one about the talking lamppost? Well, the ones in Bristol talk. Enabling everyday objects to have conversations with people was the inspiration behind a unique project that ran in Bristol in 2013 to illustrate the concept of the 'Internet of Things', or IoT.
Although thousands of people took part, having a chat with a lamppost isn't exactly everyone's idea of worthwhile conversation. But if the lamppost was fitted with a device to help keep the local council better informed about a fly-tipping problem that might be worth hearing about.
And that's where the Internet of Things comes into its own, by using smart devices to capture and share data to enable greater visibility and understanding of what is occurring all around us.
Cloud technology is making IoT a reality
Forrester Research ran a study into perceptions of IoT, which revealed that over 50% of senior business executives were planning to implement an IoT solution in 2014. Thanks to the proliferation of cloud technology, this level of interconnectivity can be provided relatively inexpensively. It also means that external stakeholders become able to communicate effectively with each other based on alerts and signals given off by intelligent connected devices.
It sounds very complex, and IoT tends to be associated with consumer devices – intelligent fridges that can trigger an order for replacement food online when supplies drop below a minimal level, or security systems that are triggered after a car leaves an electronic gateway.
However, within a business context the concept is actually already well-established as M2M or 'machine to machine communications', an idea that has been lurking around since the 1990s and in widespread use.
It is especially relevant for supply chain activities, for example, active RFID tags that record when a medical consignment is transported at sub optimal temperatures, is a good example of how IoT is being applied today.
Massive untapped value from knowledge within devices
That's just one example. According to Cisco, 99.4% of physical objects in the world are still unconnected and this represents a massive business opportunity.
They believe that the knowledge created by connecting objects and allowing them to communicate with each other could generate 'value' in the region of £10 trillion (from higher revenues and lower costs) over the next decade. And around a third of this activity is expected within the supply chain sector where visibility, tracking and data capture are essential to operational effectiveness.
Immediately this sparks significant considerations for the logistics and transportation industries. At the moment, the courier industry tends to do this manually, using barcodes scanned to track the whereabouts of parcels and consignments. This approach requires a high level of manual intervention and is prone to errors.
What scope does the IoT offer for courier companies and logistics providers to improve visibility and customer satisfaction levels?
Find out tomorrow, when part two of David Upton's article on IoT will be published here on Supply Chain Digital.