Intermodal Europe logistics event in October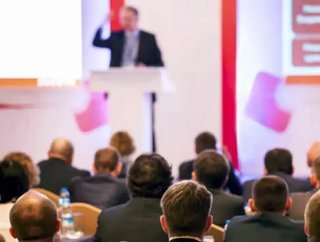 Follow @JosephWilkesWDM Innovation in container design and management will be the focus at the world's leading container transport and logistics ev...
Innovation in container design and management will be the focus at the world's leading container transport and logistics event, Intermodal Europe 2013, held at the Hamburg Messe in Germany on October eight-10.
Free to attend, the annual event attracts roughly 5,000 people from  key shipping companies, shipping lines, container professionals and those involved in the intermodal supply chain, coming together to network and see the latest innovations and logistics solutions.
The event comprises of a free-to-attend exhibition and conference with the exhibition featuring some of the intermodal industry's biggest names showcasing the latest products and services.
Sophie Ahmed, Event Director for Intermodal Europe, said: "For many exhibitors, Intermodal Europe provides the ideal opportunity to unveil new products.
"Visitors know they can come to discover the latest equipment, systems, technology and services designed to improve operations throughout the container and shipping industry."
Intermodal Europe 2013 will be held in the active port area of Hamburg, and a number of port-focused conference sessions will take place during the three day event.
Key speakers from the ports and terminals sector will be discussing port related challenges and sharing solutions during some of the conference sessions at the Hamburg Messe.
Port issues for intermodal transport will be a focus on day one, during a session led by Peter Ward, Supply Chain Commercial Manager at DP World London Gateway.
The event will precede the opening of London Gateway, which is the UK's first 21st Century major deep-sea container port and Europe's largest logistics park, due to open towards the end of 2013.
 "These sessions will help people to gain a better understanding of current trends and developments within the ports and terminals sector" added Ahmed.
Visit www.intermodal-events.com, or email [email protected] or call +44 (0) 207 017 5112.