India's largest online retailer opens supply chain academy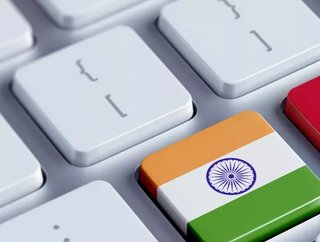 Flipkart - 'India's Amazon' - seeks to plug supply chain skills shortfall with countrywide training programme
One of India's largest online retailers, Flipkart, has opened a nationwide supply chain academy to bridge the skills gap and create employment opportunities in the country's expanding supply chain industry.
The Supply Chain Operations Academy (SCOA) is a digital learning venture whose purpose is to upskill thousands of people in the e-commerce logistics sector across India every year. 
It has been set up by Flipkart, India's leading e-commerce marketplace, boasting over 80 million products across 80 categories, and with 100 million registered users.
Flipkart's warehouse internship move
The training programme involves 15 days of digital classroom training and 45 days of on-the-job apprenticeship at Flipkart supply chain facilities. The company has 21 state-of-the-art warehouses across the country, in cities including New Delhi, Lucknow, Rewari and Bilaspur.
The academy, which opened on October 26, is already taking in students from across the country. Places are open to anyone aged between 18 and 57 who has a smartphone and a "good internet connection". The academy does not require students to have any previous knowledge of the supply chain industry.
The program of learning  includes:
E-commerce and supply chain operations management.

Supply chain management roles 

Professional skills development, as well as training around first aid, health and safety and compliance.
360 approach to supply chain training
The company says its training program "takes a 360-degree approach to learning", via interactive videos, simulations, digital handouts, and Q&A activities. It also offers hands-on experience during internships at its warehouse facilities.
A Flipkart spokesperson added: "This program gives an in-depth understanding of the e-commerce industry, along with a detailed overview of supply chain operations management."
Flipkart was launched in 2007 by two former Amazon employees, Sachin Bansal and Binny Bansal. Like Amazon, the company began as a bookseller, before adding consumer electronics and fashion products to the mix.
Flipkart has its HQ in Bangalore. In August 2018, US retail giant Walmart acquired a controlling stake in the company for $16 billion.