Importance of supply chain alignment, by JDA Software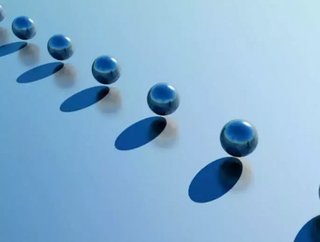 Written byDavid Gai, (pictured below, right)Executive Vice President of Services atJDA Software (Click here to read the first article in the series) Th...
Written by David Gai, (pictured below, right) Executive Vice President of Services at JDA Software
(Click here to read the first article in the series)
The complex nature of today's supply chains has contributed to another strategic challenge: the problem of aligning the many individual processes and technology tools that exist across multiple functional departments. Often, these processes and tools are not focused on achieving common goals and may actually be working at cross-purposes with top-level strategic imperatives. Unless every process, and every technology, is focused on moving the business in a shared, agreed-upon direction for the future, the supply chain will fail to achieve its highest potential impact.
How does misalignment of processes and technologies occur in the first place? It is a common result of mergers and acquisitions, which bring together disconnected functions that still cling to their previous tools and processes which may not support the strategic priorities of the new business. Often, technology tools simply become outdated, unable to handle the data loads and complex metrics of today's supply chains. And irrelevant supply chain processes can be hard to change, simply because "that's the way we've always done it."
Every company has defined a top-level supply chain strategy aimed at driving out costs, increasing agility and countering competitive threats but it is processes and technologies that bring this strategy to life every day at the operations level. Today's advanced supply chain solutions have created exciting opportunities for companies to share visibility define fact-based performance targets and measure strategic progress in real time creating a new level of supply chain speed and responsiveness. But unless these tools are leveraged strategically across departments, and matched with consistent daily processes, they cannot achieve their true potential.
Here are three steps your business can take to fully control your supply chain technology investments and gain true process alignment.
1. Build an IT capability that's truly strategic.
Historically, IT may have been viewed as an auxiliary or administrative function. But in today's world of shifting demand, fluctuating materials prices and growing global competition, technology investments represent a powerful strategic weapon. With their ability to increase customer insights, drive out supply chain time and costs, and create collaboration with trading partners, technology solutions are a core competency that separates the leaders from the followers.
However, too often software, hardware and services aren't specified and implemented in a manner that truly supports top-level goals. For example, while many companies are racing to create cloud initiatives, many clouds represent a wealth of customer and operations data that is not being mined, tracked and applied to improve performance at a strategic level. Your business must view IT as a critical strategic enabler, not an administrative function. Make sure your technology roadmap matches the overall direction for the business.
2. Ensure daily processes make a long-term strategic contribution. 
If you're focusing on improving forecast accuracy, you need to not only have the right technology  tools in place to collect market data but you also need to define daily processes for interpreting and applying that information in a strategic manner. If shifting transportation costs are a huge issue, you need to invest in tools and processes that allow loads and routes to be updated in an agile manner as conditions change. Even best-of-breed technology solutions cannot make a significant contribution unless they are supported by high-impact processes.
How do you change your historic practices and processes to make sure they fully leverage the capabilities of your technology solutions? Benchmarking and applying best practices is one highly effective way to ensure your processes are making their greatest possible contribution. If you are working with a solutions provider that has guided hundreds of businesses toward strategic process improvements, they are an excellent source of expertise for helping to align your supply chain tools and processes with your key business objectives.
3. Seek expert advice to get there faster.
While the challenges of alignment are difficult, the good news is that there is a wealth of expert advice available to help your organisation.
To achieve rapid results, choose a services provider that has the tenure and experience across industries to help you understand and overcome your own strategic challenges. The right partner can help you effectively match hardware platforms, software investments and daily business processes to your most critical strategic challenges. They can help you achieve true transformation by aligning your entire supply chain for fast progress toward key corporate goals.
Most important, they will work beside you with an "oar in the water" to help you arrive at your destination supplying the best practices, industry benchmarks and proven advice that fuel your rapid progress toward supply chain excellence.