Hyundai Motor executives fail to sell $1.25 billion shares in logistics affiliate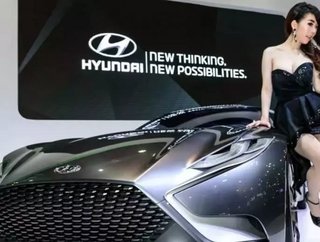 Follow @SamJermy and @SupplyChainD on Twitter.Hyundai Motor Company has said its chairman and his son failed to sell about $1.25 billion (£830 mil...
Follow @SamJermy and @SupplyChainD on Twitter.
Hyundai Motor Company has said its chairman and his son failed to sell about $1.25 billion (£830 million) worth of shares in logistics affiliate Hyundai Glovis, thwarting a succession move at South Korea's second-biggest family-owned conglomerate.
The size of the sale spooked investors at a time of heightened market resistance to the tendency of South Korea's family-owned business empires, known as chaebols, to put the interests of kin ahead of ordinary shareholders, analysts said.
Kim Sung-soo, a Fund Manager at LS Asset Management which holds shares in Hyundai Glovis, said: "The block sale announcement was sudden and unexpected. The market will welcome deals only if they go as expected and in a rational manner."
Hyundai Motor Chairman Chung Mong-koo and Vice Chairman Chung Eui-sun on Monday offered 5.02 million shares at 264,000 won to 277,500 won ($244 to $256) each, a discount of up to 12 percent to the last closing price of Hyundai Glovis, bringing their total stake to below 30 percent.
The sale would have helped Eui-sun, the only son of Mong-koo, buy stakes in key units such as Hyundai Mobis while having freed Hyundai Glovis from antitrust scrutiny over inter-affiliate transactions, analysts said.
The sale collapsed due to its large size and as "some conditions were not met," Hyundai Motor said in a statement, adding that it had no plan to resume the block deal for now.
Hyundai Glovis shares, which have risen strongly for the past year, plunged by the daily limit of 15 percent after the announcement, as investors concluded the logistics unit may no longer be important to the chaebol's succession process.
Although Mong-koo, 76, has given no signal that he plans to step down soon as head of Hyundai Motor Group, he is expected to eventually hand over the reins to Eui-sun, 44, his only son.
The junior Chung lacks stakes in key units like Hyundai Mobis, Hyundai Motor Co and Kia Motors which he needs to gain control of South Korea's biggest conglomerate after Samsung. Hyundai Mobis shares surged by as much as 13 percent on Tuesday on expectations that the junior Chung may try to buy shares in the auto parts affiliate.
Shareholders traditionally held little sway over the chaebols that form the backbone of Asia's fourth-largest economy.
But with Hyundai and Samsung both seen preparing to hand over management control to new generations, investors are seizing the moment to stiffen their resistance to decisions made with little consultation and without sufficient regard to their interests.
Investor anger at a $10 billion property purchase by a consortium led by Hyundai Motor at three times the appraised value triggered a rare share buyback by the automaker and its affiliate Kia Motors last year.