Human Trafficking and the Modern Supply Chain: What you Can't See Can Hurt You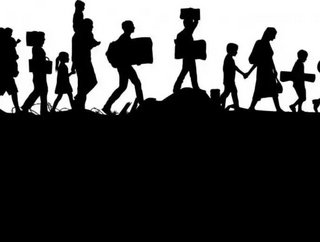 If you thought slavery was abolished centuries ago, think again. Its estimated that there are still between 20 and 30 million forced laborers around the...
If you thought slavery was abolished centuries ago, think again. It's estimated that there are still between 20 and 30 million forced laborers around the world today. And chances are good that some of them work for you or your suppliers.
Scan the headlines and you'll see that human trafficking has been uncovered in nearly every industry and in every corner of the world - from indentured servants on commercial fishing boats in Thailand and refugees working in inhumane conditions across fields and factories in Syria to child laborers working cocoa and coffee farms in Latin America and Africa. From electronics to fashion, from hospitality to mining and cultivation, no product or service is spared.
It's a major risk. And it can't be ignored. Legislation from the United States to the United Kingdom and beyond along with human rights watch dog groups and policies that require businesses to report on their labor practices. With increasing frequency, millennial workers and consumers are issuing calls to action as they seek to work for and with companies that have strong ethical practices. And then there is brand reputation. Companies exposed for using slave labor often experience backlash from which they may never recover.
Are there slaves in your supply chain? If you're like most companies, you have no clue. But in today's networked and data-driven economy, this shouldn't be the case.
As a society, we are more connected and informed than ever. As consumers, we get our news in real time on our mobile devices neatly aggregated by one of the many newsfeeds we subscribe to. And we instantly like or share it with our family and friends across the social networks we belong to. As businesses, we can leverage these same technologies to pinpoint potential risks and opportunities that may be hidden deep in our supply network and address them before they disrupt business.
Leveraging the power of networks, big data and analytics, companies can gain a whole new level of transparency into the capabilities, performance, and social and environmentally responsible practices of their suppliers – and their suppliers' suppliers. They can map the bill of materials for products and services right down to their raw materials and cross-reference this information with hotspots where there is a high propensity for the use of forced and child labor to determine their risk.  And receive timely alerts they can use to drive actions and report on them in meaningful ways. Many companies, for instance, have begun to highlight their ethical practices on their websites and product packaging.
All of this is critical. Because at the end of the day, your supply chain is only as strong as its weakest link. And what you can't see can hurt you – and your business.  With the help of modern technology, you can connect your systems – from ERP to specialized applications - to source, manage contracts, and assess each engagement opportunity across your supply base in ethically responsible ways. Combined with the power of business networks, you can proactively discover, build healthy supply chains that are both sustainable and ethical and transform your organization in ways that not only help your business, but make the world a better place.
This isn't just a huge opportunity, it's a responsibility. Because while, you can outsource processes and manufacturing, you can't outsource accountability.
Written by Padmini Ranganathan, Vice President, Products & Innovation on human trafficking, SAP Ariba
The January issue of Supply Chain Digital is live!
Follow @SupplyChainD on Twitter.